Your chance to earn free product credit & half priced items
Do you have a super busy schedule? Maybe you just love the idea of connecting with all of your friends and family members using social media/facebook to host a party sitting in the comfort of your own home in your spare time, maybe on an evening sitting relaxed in you pj's and having the chance to earn the free Scentsy product credit to spend in the scentsy brochure and half priced items. The good news is there is now an option host a scentsy party online! This post is your guide to hosting an online Scentsy party. Simple, easy and it costs nothing at all to host. All you need is love for the product and friends, family, colleagues or anyone you know to share the products with online!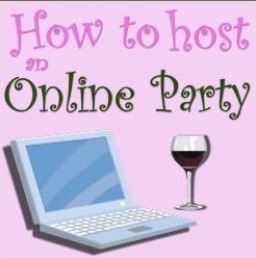 How Does an Online Scentsy Party Work?
Once you book an online party with me, I will set up an Event on Facebook where we will run the party itself. This is where the majority of interactions with your guests will take place. I'll make you an administrator for the Event so that we can both post information on the Event's Facebook wall. I'll post the current Scentsy deals and some information about the Scentsy system and get everything set up for your guests once they "arrive."
I'll also set up your party on my online Scentsy shop where your guests can place orders within your party, even if they live far away from you. You'll earn all of the hostess rewards when your guests order through your party there.
Share Your Party Details Using Social Media
Here is a step-by-step guide to hosting your own online Scentsy party, with options for promoting and sharing it online using social media applications like Facebook and blogs. The typical online party lasts about a week, but we can decide together what the best length of time is to reach your guests.
The first thing you need to do is invite EVERYONE you know to your online party! The key to a successful online Scentsy party is to "over invite". Invite all of your Facebook friends to your Event. Tell everyone you know that you're hosting a Scentsy party. After all, guests can order through your party's website from pretty much anywhere they are able to access it.
If you use Twitter, you can also post a tweet containing the link to your party in my Scentsy shop. Think how many potential guests you could reach!
Pop into your party page on Facebook a few days into your party to remind your guests that they can invite their friends to your party, too! This is the beauty of Facebook.
I will monitor your party and thank your guests on the party wall for contributing to the success of the party. I will also post helpful product information periodically throughout the party for your guests.
If you have a personal blog, consider writing a post to tell your friends and blog readers about your Scentsy party.
You can write a simple post letting people know you are hosting.
Example..
Starting today, I'm hosting my first ever Scentsy party, and since it's online you all can join in on the fun! From now until (closing date), you can order from my Scentsy Party. If you like things that smell AMAZING and look stylish on a bookshelf, end table, dresser, or wherever, check out Scentsy!
Interested in hosting your own online Scentsy party? Contact me today