Buy Scentsy Online UK Shop Scented Gifts
Scented Gifts Scentsy - Buy Scentsy Online UK - Shop Scentsy Gifts - Buy Scented gifts from Scentsy. You can buy Scentsy here from my approved Scentsy website and have your Scentsy wickfree candle warmers, Scentsy scented candle wax bars (Scentsy bars) Scentsy Scented buddies (Scented teddies) Scentsy Scent paks, Scentsy body lotion, Scentsy body fragrance, Scentsy car bars, Scentsy accessories, Scentsy oil diffusers, Scentsy natural oils, Scentsy natural oil blends, Scentsy aromatherapy fragrances, Scentsy essential natural oils, Scentsy Christmas wickless candle warmers, Scentsy mens fragrances, Scentsy children & kids fragrances delivered to you door. Scentsy scented buddy clips and more... Check out the amazing range of Scentsy fragrance scented gifts.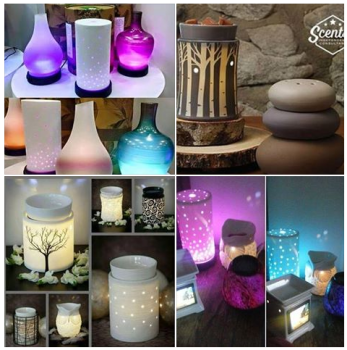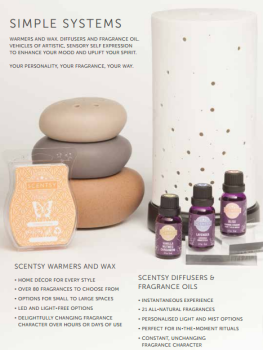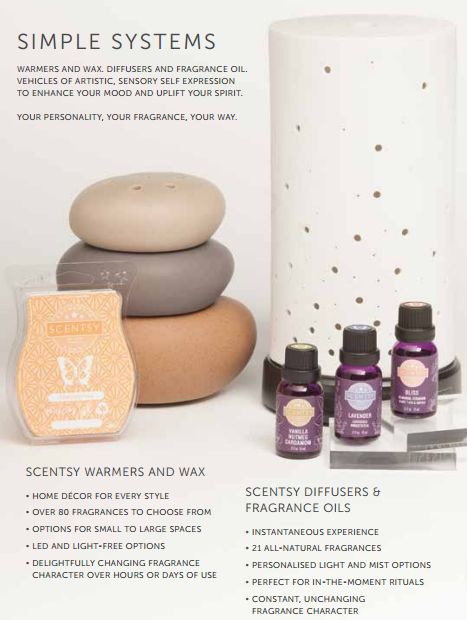 Scentsy ceramic plug in wickless candle warmers

Electric wickfree/wickless Scentsy candle warmers. View the range of electric candle warmers available and buy online. Our Scentsy wickfree/wickless electric candle warmers are designed to gently warm and melt our scented candle wax bars from a low watt hot plate fitted inside our electric warmers to give off the ultimate candle wax experience.
Scentsy scented gifts are perfect to treat yourself and your home or give someone as a special gift. There are a huge range of Scentsy electric candle warmers to suit any style or decor including themed candle warmers, childrens candle warmers, light up candle warmers, candle warmers with no lights or warmers lit from a light bulb for a great lamp effect. If you love candles, fragrances and scented wax this is the place to be.
Scentsy candle wax bars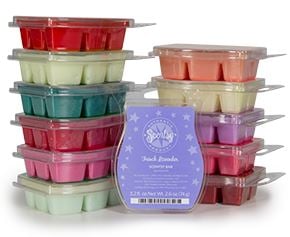 Our Scentsy wick free scented candle wax bars are designed to be gently warmed and melted in our electric ceramic scentsy warmers from a low watt hotplate fitted inside our warmers to give off the ultimate scented candle wax experience. Perfect to pair with a scentsy warmer to treat yourself and your home or give someone as a special gift. There are a huge range of ceramic electric candle warmers and scentsy scented candle wax bars to suit any style or taste. Our wickless scented scentsy candle wax bars are designed to hold more fragrance oil than traditional candle wax to give off an amazing scented wax experience when gently warmed.
Scentsy world class oil diffusers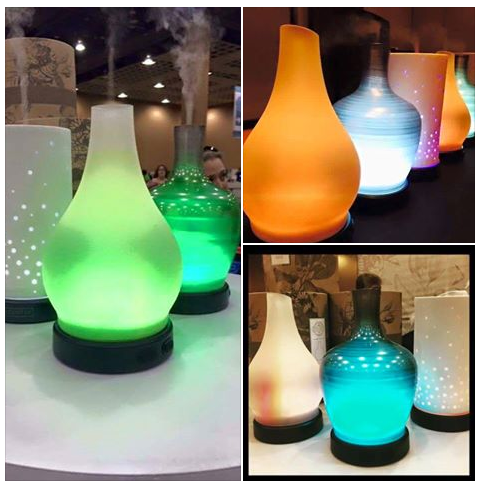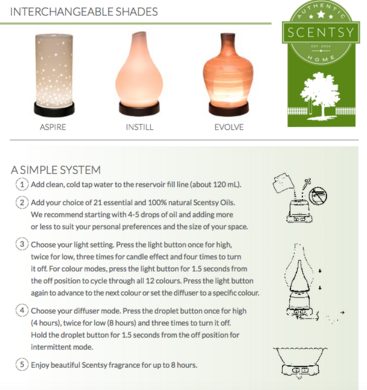 The Scentsy oil diffuser is a fragrance experience like no other. Featuring the worlds most advanced ultrasonic nebulizing diffuser, a lifetime warranty, 16 LED lighting options, three mist optiions and artisanal interchangeable shades, its a stunning wat to enjoy new aromatherapy essential and 100 percent natural scentsy scented oils. Scentsys oil diffuser and naturals oil are a simple system: Add water ad your favourtie oil to the diffuser reservoir, choose your light and mist options. The diffuser releases the perfect fragrance carried in a microscoptic mist, for an exclusively, natural, full bodied, immediate fragrance matched to your desires.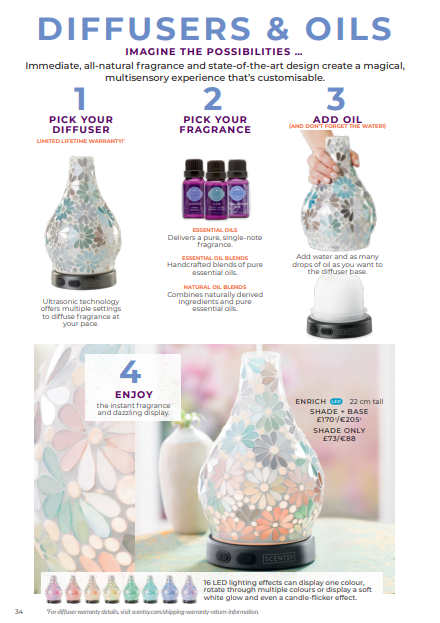 Scentsy natural oils

Whether you select simple, single note essential oils or more complex 100% natural oil or essentials oil blends infuse your space with artisinal, natural fragrance designed for use in our Scentsy diffusers. The worlds most advanced ultrasonic nebulising diffuser. Available in a huge range of fragrances.
Scentsy Buddies (Scented teddies)
Scentsy Buddies are huggable cuties that come to life with the help of a Scent Pak. Simply insert a Scent Pak into the back zip pocket of the animal and bring your Buddy to life with some of the best scents Scentsy has to offer. If you want your Buddy to smell really sweet, just give them a squeeze! If you'd like to swap your Scent Pak for a different fragrance, simply unzip your Buddy, remove the Scent Pak, and replace it with another one of your favourites. Perfect for children, to use in Caravans or bedrooms or anywhere you would like a touch of scentsy fragrance. Please note, these fab Scentsy buddies are limited edition and are produced in limited quantities, when one scented buddie sells out another is introduced in its place. Find out what Scentsy buddies are available in my online scentsy shop.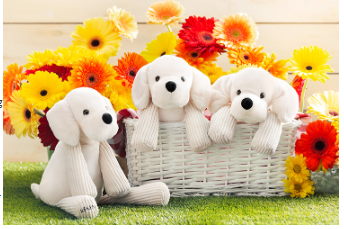 Scentsy scent paks
Whether you want to freshen your car, purse, hotel room, gym bag, or locker, you'll find a convenient Scentsy fragrance scent pak to take with you. Suitable for use in cars, drawers, wardrobes, caravans or simply anywhere you would like a bit of freshness. You can use these amazing fragrances anywhere!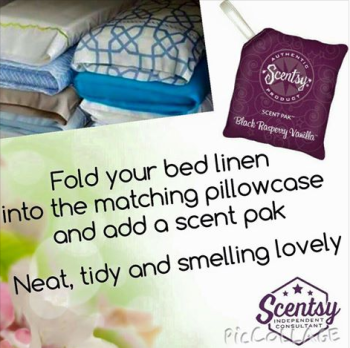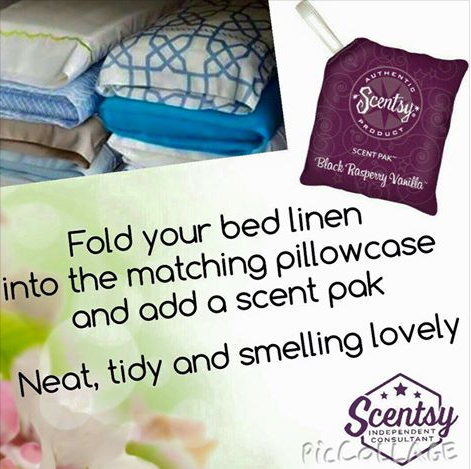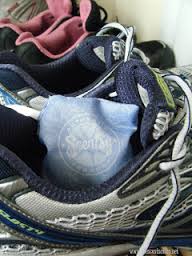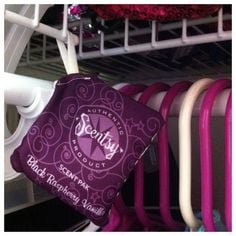 Scentsy Body products
Love Scentsy's scented body fragrance? Grab yourself a bargain. Scentsy body fragrance on sale now only available while stocks last. Echanted mist body fragrance scentsy, French lavender body fragrance Scentsy, Garden of love body fragrance scentsy, honeymoon hideaway body fragrance scentsy, linger body fragrance Scentsy, skinny dippin body fragrance Scentsy, Buy your scensty body fragrance now here at. Stock up once they are gone they are gone! Check out the SALE section of my online scentsy shop to find out what bargains you can grab!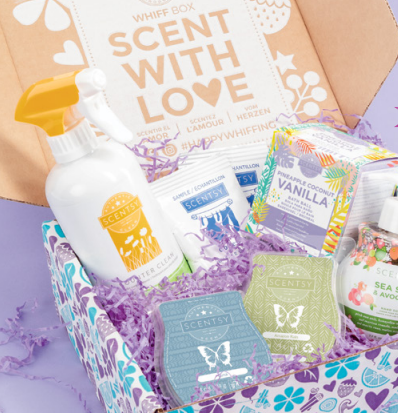 Scentsy car bars
Looking for a great way to keep your car smelling fresh and clean? Try our new Scentsy Car Bars! Scentsy air freshener for cars has your favourite fragrance packed into a bar.
Add a touch of scentsy fragrance to your journeys. Our Scentsy car bars come in a range of different Scentsy fragrances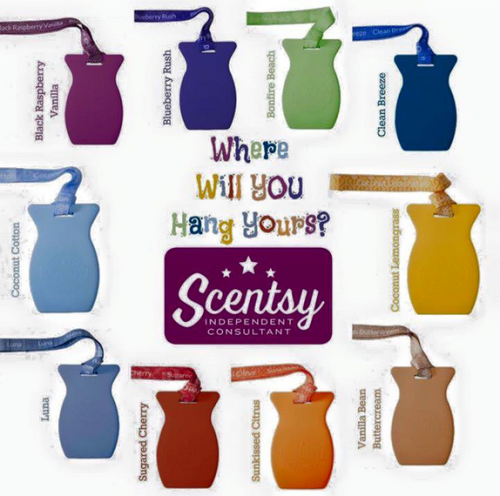 Scentsy buddy clips
Scentsy Buddy Clips! The answer to how a kid can keep a favorite Buddy close by for a cuddle, these mini versions of favorite Buddies have a strong polypropylene clip, easy to attach to a backpack or to hang up in a bedroom. Filled with soft beads infused with our new kids' fragrances, pick a favorite from the inaugural class -- Bandit the Horse, in Candy Dandy; Bubbles the Octopus in Berry Bubble Blue; Lenny the Lamb, in Jammy Time; or Scout the Dragon, in Wild What-A-Melon.

Scentsy offers Combine and save.
If you are wanting to buy more than one scented product, use our combine & save offer to save you money. Get the most out of your money through our combine and save specials. If you love Scentsy, you'll really love Combine and Save! Choose from a variety of cost-saving bundles. From "buy five, get one free" fragrance selections to options that include warmers, Scentsy Bars, and Fragrance on the Go, there is a Combine and Save bundle for any budget.. Combine & Save with Scentsy Multi Packs. Choose from a variety of cost-saving bundles. visit my Scentsy shop look under the specials tab then to bundle and save.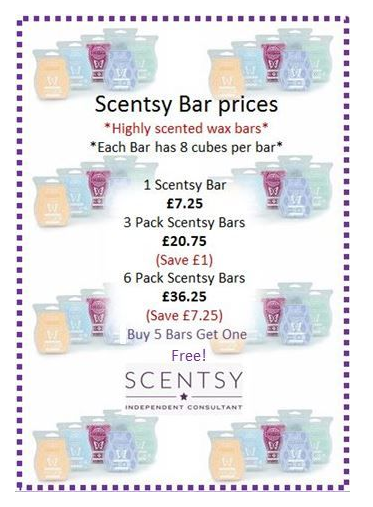 **PLEASE NOTE: Your order MUST be entered as a Multi-Pack in order to receive the Multi-Pack pricing. If you add the items to your cart individually no discount will be applied. Orders that have already been finalized and paid for cannot be changed to reflect the discounted package price. To purchase a Multi-Pack please choose Scentsy bundle and save from the specials menu.


Do you have a friend or family member that would like to order? Why don't you combine your orders together and benefit from these great savings.
---
Scented Gifts Scentsy - Buy Scentsy Online - Shop Scentsy Gifts here