Bronze Vine Scentsy Warmer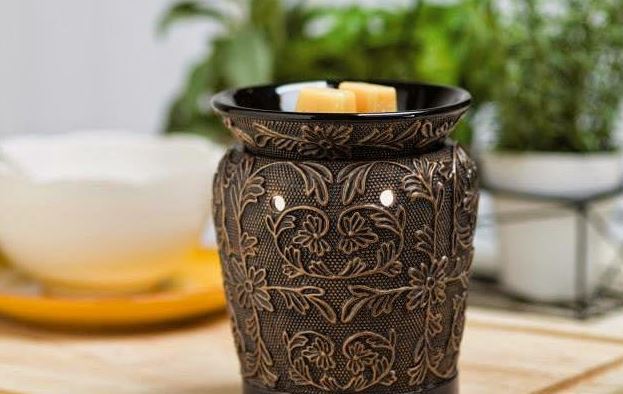 With our Bronze Vine Scentsy warmer you have an accessory that can be placed in any room. Use this Elegant Scentsy system candle warmer in your living room, dining room, lobby, hallway or bedroom where the visual appeal can be appreciated as much as its gentle lingering fragrance. Even when its not in use this is a warmer that is elegant and will not be overlooked, with Interlaced copper vines entangle in a bronze-finished vessel with vineyard flowers and leaves it simply is a stunning piece to complete your décor. The intricate workmanship makes the texture patterns of vines, blossoms and leaves stand out and look quite realistic.
Now on sale while stocks last!
This scentsy warmer is no longer in the current brochure. It has been added to the sale section of my online Scentsy shop while final stocks sell. Checkout the sales section of my shop to find out if you can grab one while its still available.