Dare to Dream Scentsy Mini Warmer
Posted on
Dare to Dream Scentsy Warmer, Join us in support of our charitable cause partner, Make-A-Wish.
For every child who dares to believe in the extraordinary, Make-A-Wish® is there to ensure their wish comes true.
Join us as we continue to spread joy and hope with our new charitable cause warmer, Dare to Dream, available with a tabletop base for £42 or with a wall plug for £30 when the new Autumn/Winter 2020 Catalogue launches 1 August.
For every Dare to Dream Mini Warmer sold from 1 August 2020 to 31 January 2021, Scentsy will donate £7.50 to Make-A-Wish to help grant wishes for children with critical illnesses.
We believe in Generosity.
New! Dare to Dream G with tabletop base: £42*/€51* with wall plug: £30*/€37* 10 cm tall, 15W, glass.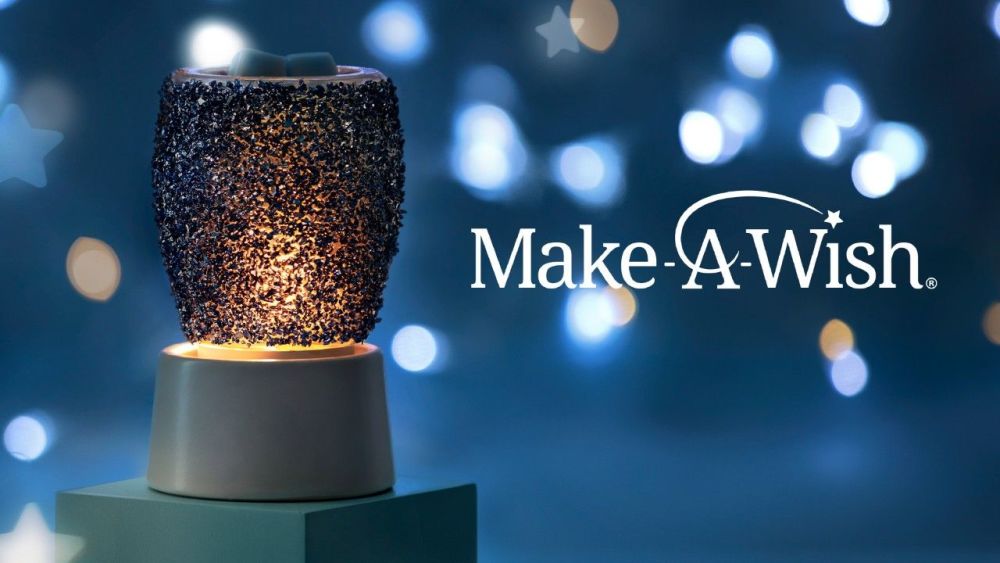 Your purchase helps: Grant wishes A wish is granted every 16 minutes, on average, somewhere in the world. Give children strength Wishes have proven physical and emotional benefits that can give children with critical illnesses a higher chance of survival. Spread joy You are uniting families in life-changing moments that help them cope and create positive memories that will last a lifetime.