Scentsy Detangling Spray for Dogs | Scentsy Pets | No Knots Spray
Posted on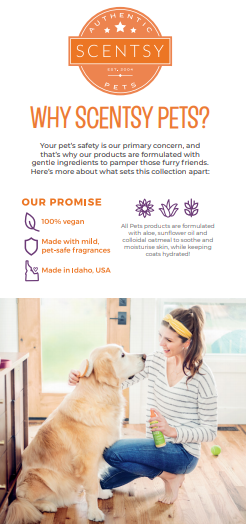 No knots scented detangling spray by Scentsy. Polished pups unite! This mat-busting spray easily removes tangles and keeps dogs looking dapper (and smelling fresh), while aloe, sunflower oil and colloidal oatmeal condition the coat and skin.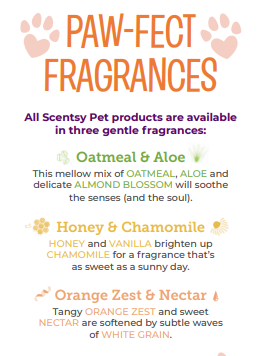 Freshen up your furry friends!
And get your grooming game on point with our
ultra-gentle, uber-effective collection of
pet-friendly products in 3 gorgeous fragrances.