Shop The Scentsy Summer Sale Up To 85% off!
Posted on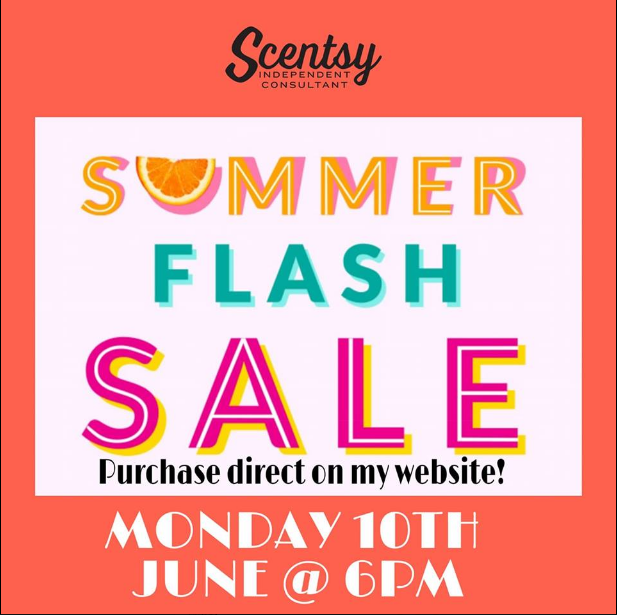 Scentsy Flash Sale Starts tonight at 6pm!
Join our Summer extravaganza at 6pm tonight to shop our amazing Scentsy Summer sale with products up to 85% off! With top-notch products, and gorgeous scented gifts you wont want to miss out on these great deals! Products may sell our quick at these prices so please be quick to avoid disappointment!
Monday 10th June at 6pm
While supplies last
As temperatures rise, so do the savings with our Summer Flash Sale. Starting at 6 p.m. BST 10 June, you can save up to 85% on select Scentsy products.
Sale items will only be available through my website, this is your personal invite to shop the sale via my website.
To find sale items, click the Sale link in the top navigation bar of my website or the Sale promotional image.
Sale products sell out REALLY quickly, so don't wait to shop!
All products are available only while supplies last and may be removed from your cart if they sell out prior to checkout.
Increased traffic to my website may cause slowdowns. When we hit a certain volume of visitors on the system at one time, you may see a holding page with an estimated wait time.