Little Garden Scentsy Candle Warmer - Unique Candle Shop Scentsy
Posted on
Our Little Garden Scentsy Candle Warmer is a distinct garden of secrets enhanced with cute shrubbery for its very own unique garden effect. A meditative merging of cool greys and clean contours elevates this DIY warmer to artistic heights. Little Garden also includes three faux succulents and one bag of black stones, and can even be used with one of our Decorative Scenes. Or you can get creative and make your own exhibit using figurines, faux flora, rocks and more!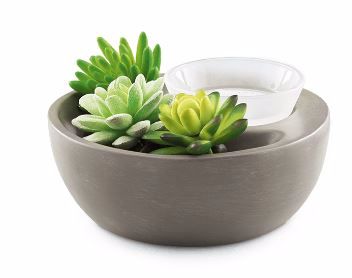 This stunning little garden brought to you by Scentsy is perfect for any flower or fragrance lover. Our warmers are a perfect gift to treat yourself and your home or to give someone as a special unique gift. How stunning would this little garden warmer look in a conservatory? This cute warmer would mingle in lovely with any interior plants finishing off with a stunning fragrance to enliven and fragrance your space. Pair with some of our floral Scentsy fragrance bars for the ultimate indoor garden effect. Scent and style your space.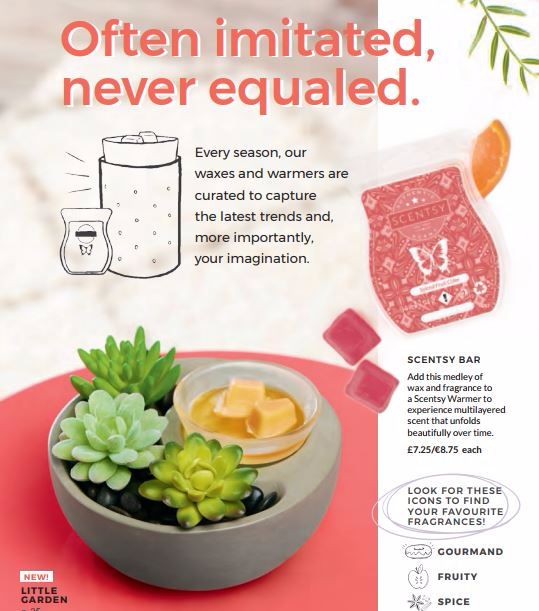 Our wick free candle warmers offer the ultimate scented candle wax experience paired with our highly fragrant Scentsy wax bars.
Our Scentsy Warmers are uniquely designed candle warming systems created to gently warm scented wax from a low watt hotplate fitted inside of the warmer.
Place the top dish of the Scentsy warmer on to the hot plate, place your desired amount of Scentsy bar cubes (Highly fragranced candle wax bars) into the top dish, plug in and enjoy!
A simple and effective candle warming system designed to fragrance your space safely without the need of a wick or flame. Our warmers are designed to be warmed at low temperatures and are safe around children and pets with no fire risk from a naked flame.
View the great range of Scentsy candle warmers and Scentsy bars in my Scentsy shop.