NEW Scentsy Bars - Shop Online - La Habana Collection - Scentsy Fragrance.
Posted on
Buy new Scentsy Bars! Our new fragrance scentsy bars are coming to the UK this month! Watch out for our new la habana collection throughout June 2017 for the release of these stunning scentsy bars set.
This collection is limited edition and only available while stocks last. Grab yours as soon as they are released. keep checking back to my Scentsy shop to see if they are available. As soon as they are launched they will be available for purchase through my Scentsy shop online.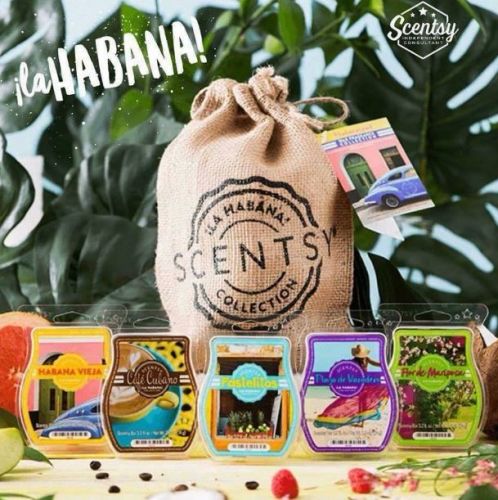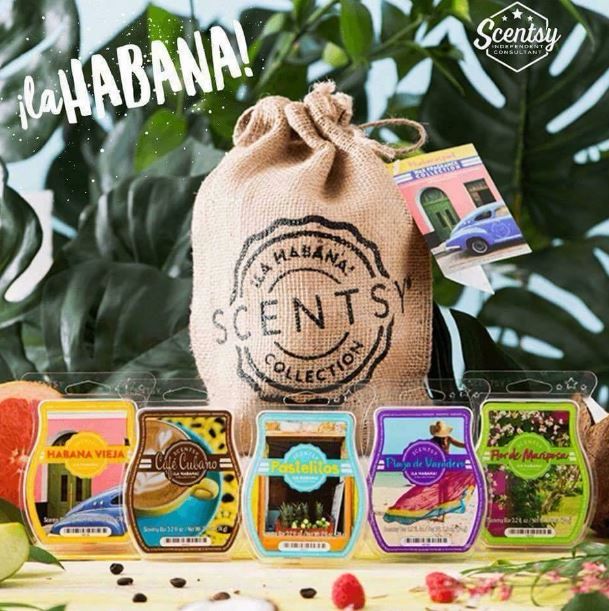 INFORMATION ON THE NEW COLLECTION AND FRAGRANCE DESCRIPTIONS BELOW..
Our New La Habana Collection is arriving in the UK and Ireland in late June and will be available for all of our Scentsy fans to purchase at a fantastic price! This collection is limited edition and will only be available while supplies last!
NEW Fragrance Collection, La Habana!
Who doesn't love travelling to exotic places? Our fans will find it hard to turn down a trip to Havana, Cuba, courtesy of our BRAND NEW fragrance collection, La Habana!
You can purchase our La Habana! Collection three ways:
THE FULL 5 BAR SET COLLECTION IN A DECORATIVE SACK..
As a collection, packaged in a decorative burlap sack, for £24/€29 *(£6/€7.25 savings!)
A 5 BAR MIX AND MATCH SELECTION OF YOUR CHOICE (WITHOUT A SACK)
A mix-and-match multipack of 5 Bars of your choice for £24/€29 *(£6/€7.25 savings!)
INDIVIDUAL BARS OF YOUR CHOICE
Individual Scentsy Bars for £6/€7.25.*
Explore these incredible and totally distinct fragrances:
Café Cubano
Share your secrets and uncover new mysteries behind a backdrop of roasted coffee, exotic almond flower and sandalwood.
Habana Vieja
Step inside history and take a stroll through bustling streets redolent with tobacco flower, amber and vanilla.
Pastelitos
Stop for a treat on the way to somewhere magical with luscious pineapple, lime and a splash of dark rum.
Playa de Varadero
Find a new perspective where the sand meets the sea, on a sweet tide of sugarcane, bergamot zest and fresh Havana lily.
Flor de Mariposa
Stumble onto a secluded garden and make it yours with romantic jasmine roused by juicy grapefruit and white plum.