Cream Classic Gallery Scentsy Warmer - With Frame - Cream Scentsy Warmer
Posted on
With its soft cream colouring this stylish and refreshing Classic Cream Gallery Warmer would make a wonderful addition to any household. Our Scentsy Gallery warmer is the perfect setting for your collection of frames, with elegant lines that let your decorations do the talking. We have a great range of magnetic front frames to create a different unique effect for your gallery warmer.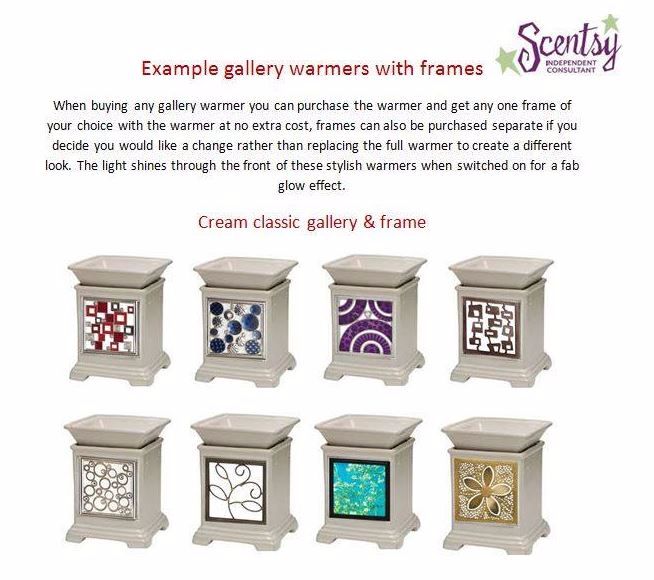 My Scentsy fans most popular gallery warmer frames are the Silver frames with tiny diamantes (shine frame), the red frame with bold square designs (sparkle frame), customers have gone crazy for these 2, not only do we have these 2 popular Scentsy warmer frames we also have an amazing range for our gallery warmer fans to collect.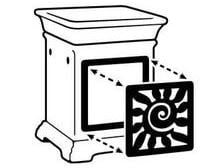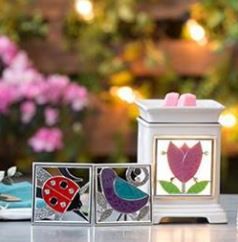 Our Scentsy gallery warmer collect are a great addition for those who constantly like a change. Start or expand your Scentsy gallery collection with this stylish cream Scentsy warmer and choose one frame of your choice when you buy a cream classic gallery warmer to get your started. We have a great range to collect so we have made all Scentsy frames available to buy separately so you can collect at your leisure.