New Scentsy Buddy - Sweetie Pie The Lamb Scentsy Buddy - Scented Teddy
Posted on
Sweetie Pie The Lamb Scentsy Buddy. Available From Thursday 5th January 2017!
Introducing Sweetie Pie the Lamb, Scentsy's Newest Buddy! The Scentsy buddy every girl has been waiting for, cute, adorable and loving.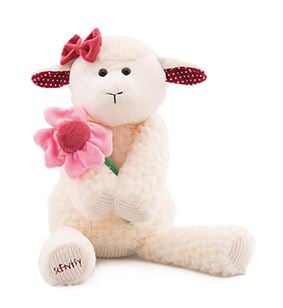 Sweetie pie the Lamb Shear-ly delightful with her white woolly coat, Sweetie Pie the Lamb is sure to warm up the coldest of hearts! A stylish, red bow adorns Sweetie's soft, accented ears while she hugs a charming, pink blossom making her just udder-ly charming. This cute and adorable buddy is a well sort after Scentsy buddy. We have been receiving numerous requests from our Scentsy fans for a girly, cute buddy… Now she's here and available for someone to love.
Make this Valentine's Day a one to remember by giving a gift of Scentsy!

Whether young or old you will never want to let her go. She is guaranteed to put a smile on your sweetie pies face, round her up quickly! Sweetie Pie the Lamb is only available while supplies last, then she will return her flock and a new limited edition Scentsy buddy will take her place. Both children and adults adore our cute limited edition buddies, pair with one of our gorgeous scent pak fragrances to evoke memories and enliven your senses. Each individual Scentsy buddy comes with one scent pak of your choice to place in the zip pocket of your Scentsy buddy to bring your buddy to life.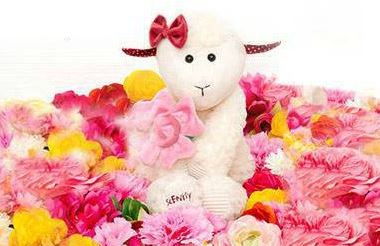 All Scentsy buddies are limited edition and are produced in limited quantities and are only available will supplies last, that means a brand new buddy to love once each buddy sells out.
*Scent paks can also be purchased separately if required. Not only are our scent paks great for bringing your buddy to life with a touch of Scentsy fragrance, they are perfect to add a touch of fragrance to any space including drawers, wardrobes, suitcases, cars, gym bags and lockers, just about anywhere!

We have a great range of fragrances available. Please visit my Scentsy shop to view or buy all available buddies, scent pak fragrances and other Scentsy products.
Shop your favourite Scentsy products online with Wick free Scented Candles