January Sale 2017
Posted on
January Sale Scentsy - Scentsy sale UK Ireland Scotland while supplies last!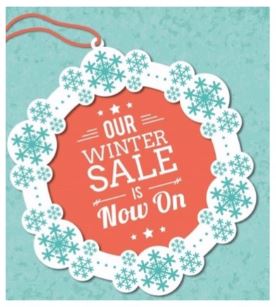 Everyone loves a sale, and January is usually the time we love to look for sales and bargains after the Christmas period. In the UK, Ireland & Scotland we are a nation of sale lovers and love to grab a bargain where ever possible. From now leading up to January 2017 we have some great products up for grabs and are available to buy now within the sale section of my Scentsy website. You can shop online and have your Scentsy products sent direct to your door. We have a range of products including Scentsy warmers reduced from £39 down to £31.20, Scentsy warmers reduced from £33 now only £26.40, Scentsy scent paks hugely reduced too compared to the recommended retail price.

If you are one of our oil lovers we also have a selection of fragrance Scentsy oils up for grabs a great prices ranging from £8.80 to £14.20 reduced from £11 and £17.25.
Would you love the chance to get your hands on a great selection of Scentsy bar fragrances?
Now you can for a limited time while stocks last. Our Scentsy bars usually cost £5.50 per bar in any Scentsy brochure or from any Scentsy website or consultant, however for a limited time while supplies last we are offering you the chance to grab some great fragrances for only £4.40 saving you £1.10 per bar! That's a great saving too good to miss! Stock up on some of these stunning scents while you can. As soon as these Scentsy bar fragrances sell out they will no longer show as available in my Scentsy shop.
There is some gorgeous customer favourite fragrance bars available including...
Yuzu dragon Scentsy Bar
Walk on the beach Scentsy Bar
Raspberry bush Scentsy Bar
Nashi Nectar Scentsy Bar
Lemons & berries Scentsy Bar
Huckleberry sage Scentsy Bar
Citrus pop Scentsy Bar
Cherry Limeade Scentsy Bar
There are some great fragrances to choose from. Visit my Scentsy online shop to grab some of these gorgeous fragrances and choose from some of our other great products available within the sale… Bath smoothies for kids, scented oils, gallery warmer frames, Scentsy warmers at great prices, scent paks in a range of fragrances, body fragrances and a selection of Scentsy warmer wraps to go with your etched core or travertine core silhouette warmer at discounted prices.

Shop the sale this January and grab a bargain. All sale products are brand new authentic Scentsy products and are on a buy now basis and only available while stocks last allowing you stock up and get more for your money while providing you with the same great quality as full priced Scentsy products.