Scentsy Car Bars Buy One Get One FREE!
Posted on
We currently have another great offer for those wanting to grab last minute christmas gifts. Scentsy car bars in 4 lush winter fragrances on a buy one get one free for a limited time or while stocks last! The festive favourite fragrances on offer are Christmas Cottage, Silver Bells, Eskimo kiss and snowberry.
This great offer is available through to the 31st December or while stocks last. Please search for BOGO CAR BARS in my scentsy shop before adding your bars to the basket to get this great offer price.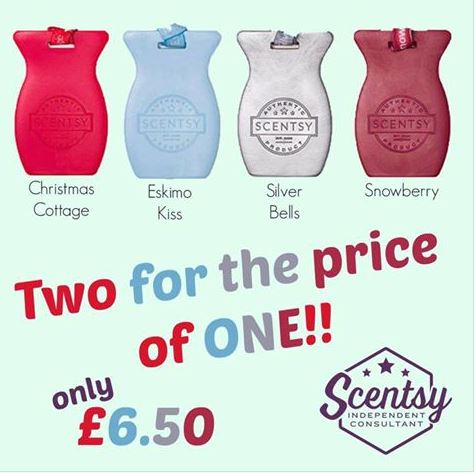 For quick jaunts or long journeys, our Scentsy Car Bar delivers fragrance that lasts up to 30 days. Hang it from the rearview and breathe in a new adventure!
Scentsy air fresheners allow you to take your favourite fragrance with you. A scent that doesn't over power, but keeps your car smelling fresh.