Scentsy Diffuser Sale - Instill Scentsy Diffuser Now Discounted!
Posted on
Shop our Sale! Grab yourself an amazing Scentsy Diffuser bargain while you can! Save £28.80 on our Scentsy Instill world class diffuser RRP £144, You can grab yours today for only £115.20, giving you a great saving of £28.80.. a Scentsy saving not to be missed.. At these prices these Scentsy Diffusers wont be around for long, If you love this diffuser, shop online now to secure yours.

Our Diffusers are designed like no other and come with a lifetime warranty. All our Scentsy home fragrance oil diffusers have 16 led lighting settings. The Scentsy Diffuser uses cold-mist technology to disperse fragrance. It contains no heating element. As it stands the Scentsy home fragrance diffuser is the most advanced diffuser one the market worldwide. The Scentsy home fragrance diffuser is an ultrasonic nebulizing diffuser, an amazing addition to any home.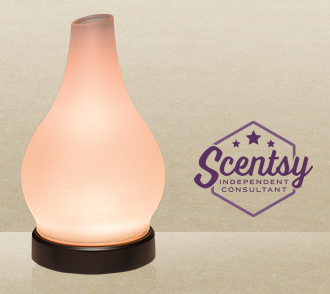 Be enlightened. Enliven your space with Instill, a handcrafted shade of contoured, frosted glass, to add a contemporary, strikingly uncomplicated statement to your perfect sensory experience. The Scentsy Diffuser features the world's most advanced nebulizing diffuser to deliver your perfect fragrance experience instantly in a microscopic mist, with interchangeable decorative shades to complement and enliven your décor.
LIMITED LIFETIME WARRANTY
Scentsy diffusers are warranted to be free from defects in material and workmanship for the lifetime of the product. In order to claim a warranty, you must register your product at www.scentsydiffuser.com or have the original receipt.