Buy Scentsy Wickfree Candle Bars, Scentsy Warmers & Scentsy Diffusers
Posted on
Wickfree scented candles offer a range of amazing Scentsy products ranging from Scentsy candle warmers, scented candle wax bars, scentsy oil diffusers, scented oils, scentsy fragrance products for on the go & other scented gifts including Scentsy buddys, children bath products, scentsy body products and more... With a huge fragranced prouct range You are sure to find a scentsy product you will fall in love with!
Scentsy warmers and scented candle wax bars are the most popular scentsy product offering a safer alternative to traditional scented candles and candle jars. The safety aspect of our warmers and wax has made these products become so popular... Who wouldnt love a safer alternative to a scented candle or candle jar with no wick, no flame meaning no fire risk from a naked flame, you can enjoy the scented wax exeperience with peace of mind. Our warmers are designed to gently warm our scentsy scented candle wax bars from a low watt hotplate inside of the warmer. simply place one or 2 cubes into the top dish of the warmer, plug in, switch on and enjoy! Each scentsy warmer comes with a 3 year manufacturer guarantee!

Check out my scentsy online shop to browse or buy your favourite scentsy products or fragrances.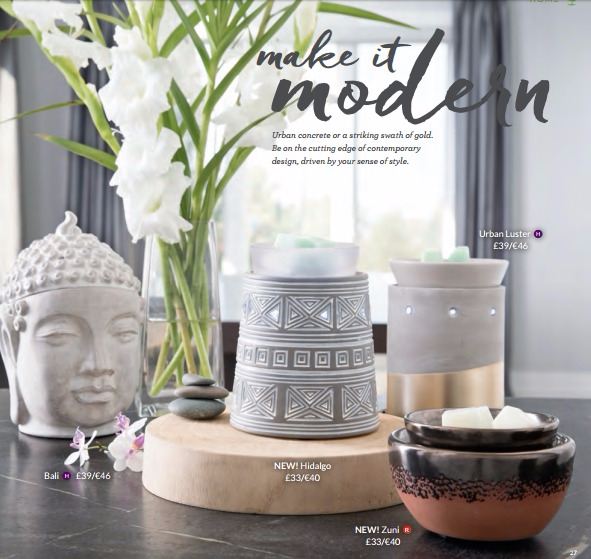 We have a fab range of stunning candle warmers in different styles and colours to and over 80 fab fragrance scents to choose from. Safer stronger longer lasting than traditional candles.