New Scentsy Products - Shop Scentsy - Buy Scentsy Online
Posted on
Introducing our newest Scentsy products... Scentsy world class LED oil diffusers, the newest limited edition Scentsy buddy and our newest release Scentsy bar fragrances. Amazing new Scentsy products not to be missed. Buy your Scentsy products online from my Scentsy shop and have them delivered to your door hassle free.
Here at Wick Free Scented Candles we like to ensure your Scentsy shopping experience is a quick and easy shopping experience allowing you to buy all your Scentsy products online, Scentsy product stocks are kept up to date, if you no longer see a product in my Scentsy shop it will be no longer available. All products are taken down as soon as they become unavailable. You can buy as much Scentsy products as you like for a standard shipping charge of £9.00... This is great news for those who wish to stock up on all of their favourite Scentsy items in one easy transaction as this charge will NOT increase by weight allowing you to take advantage and stock up with as many Scentsy products as you like at no further cost!
You can take advantage of our combine and save offers, specials and sale products knowing no matter how many Scentsy warmers, Scentsy oil diffusers and other heavy Scentsy products you decide to purchase the shipping will not increase.

Check out our Specials and combine and save offers under the Specials tab of my Scentsy shop for some fab deals and discounts.
Here's a quick over view of some of our newest product ranges...
Our new Reflect Scentsy ultrasonic oil diffuser is our newest oil diffuser with 16 LED lighting settings, the worlds most advanced diffuser on the market...
Features and benefits
• The world's most advanced ultrasonic nebulising diffuser
• Lifetime warranty
• 16 LED light options
• The only diffuser offering interchangeable decorative shades to complement any décor
• Delivers a consistent fragrance experience
• High, low and intermittent diffuser modes give you complete control over the intensity and longevity of your fragrance experience
• Customise your fragrance experience by adding more or less oil
• Cold-mist technology allows you to enjoy Scentsy fragrance instantly without waiting
*Essential Oils - Harvested from the most fragrant botanicals in the world, our pure essential oils deliver a singular fragrance. Combine with other Scentsy Oils to create a personalised sensory experience
Reimagining the simple system a story of light a story of mist where modern technology combines with fragrances & beauty of the natural world, add Mist, light and fragrances and you have something special, customise to match décor or mood with 16 led light effects, with 21 natural or essentials oils that are the most fragrant and natural in the whole world.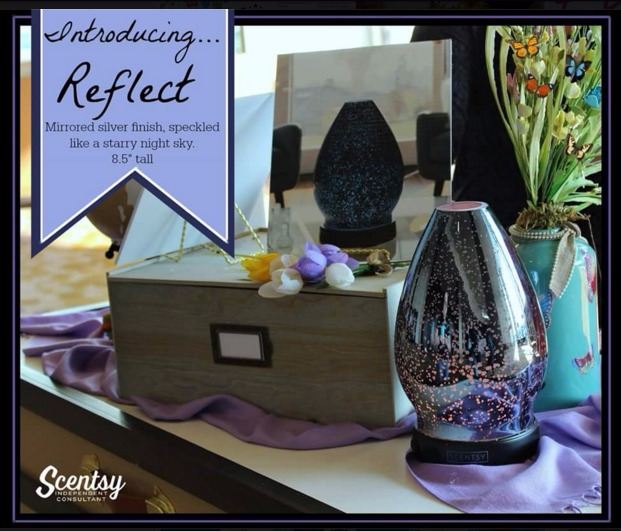 We have an amazing range of new Release Scentsy bar fragrances available... These are must have fragrances...
Our new 'clothesline' Scentsy bar fragrance has become popular with my current customers and has become a personal favourite for me. If you love clean smelling fragrances that tend to last this is a must have scentsy bar fragrace for you! Its just amazing!
Another new fragrance that has become popular from the list below is 'give me passionflower' if you love fruity and lush smelling fragrances, this gorgeous scentsy bar fragrance could be a one for you.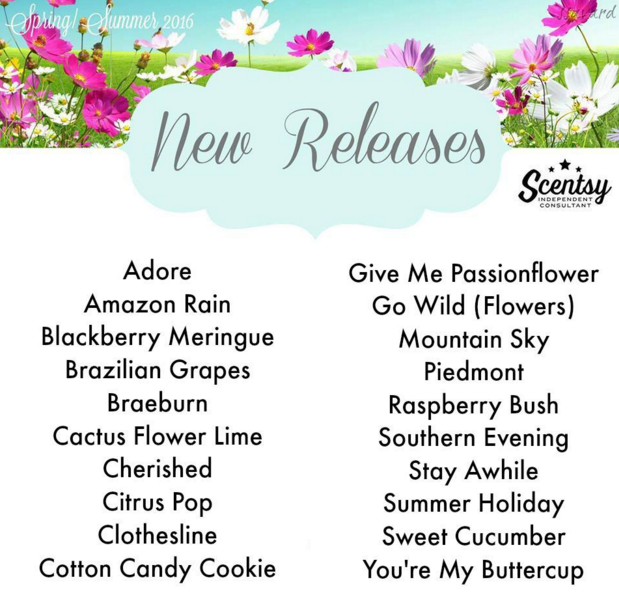 Not forgetting our newest release Scentsy buddy... Hes only available while stocks last and like all of our scentsy buddies comes with a choice of one scentsy fragrance pak of your choice to give your scented teddy (scentsy buddy) an amazing fragrance. Only available while stocks last!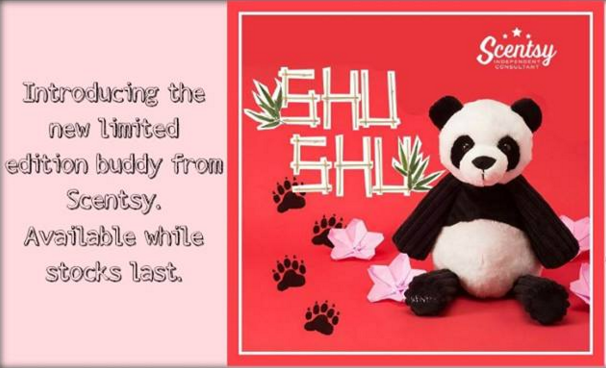 No matter what Scentsy products your are looking for you will be able to find all scentsy products in my online scentsy shop, all available to buy in one easy transaction. If you need any help with anything please dont hesitate to contact me.

---