Change your life - Love what you do - Join Scentsy
Posted on
Reach your goals. Love what you do. Join Scentsy.
At Scentsy, we want to inspire people with beautiful fragrances and the wonderful
places they can take you. We need passionate people who want to succeed on their
terms without sacrificing precious time with the ones they love. Let
Scentsy take you on an exciting new journey!

CONNECT
Make new friends with customers,
Hosts and other Consusltants
CELEBRATE
Earn annual, all-expenses-paid trips!*
EARN
20-36% commission and bonuses
on personal sales*
GROW
Learn valuable business skills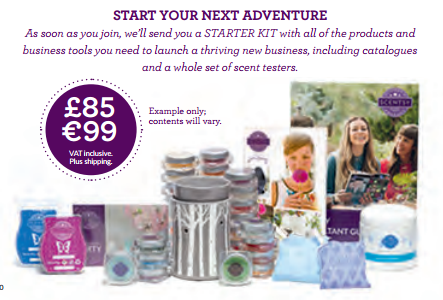 If you would like to discuss joining Scentsy before taking the leap and enrolling feel free to contact me on 07943730454