Home Fragrance Oil Scentsy - Scented Oil 100% Natural & Essential
Posted on
Breath and Relax with Scentsy aromatherapy and essential Home fragrance oils designed exclusively for the new Scentsy LED Oil Diffuser. Unique and elegant, Scentsy aromatherapy oil diffusers change color and are the perfect decorative piece to have in your home. Fill your home with the aroma of your favourite scents. Our Home fragrance oils give your room a revitalizing feeling. Scentsy 100% natural home fragrance oils, essential oils and essential oil blends are available to buy here at Wick Free Scented Candles. Shop Home fragrance oils and check out the amazing range.
Scentsy Oils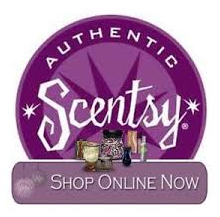 Essential Oils
NEW! Bergamot (BGT)
Eucalyptus (ECS)
Lavender (LVD)
Peppermint (PEP)
NEW! Sage (SGE)
NEW! Tangerine (TNG)
Essential Oil Blends
Bliss (BLI)
NEW! Boost (BST)
Calm (CAL)
Clear (CLR)
NEW! Dash (DSH)
Rest (RST)
100% Natural Oils
Cedar Lemon Lavender (CDL)
Eucalyptus Lavender Mint (ELM)
Ginger Orange (GGO)
Grapefruit Orange Vetiver (GOV)
NEW! Jasmine White Tea (JWT)
NEW! Lavender Orange Blossom (LOB)
Lavender Tonka Bean (LBT)
Lemongrass Cucumber Lime (LCL)
NEW! Lemon Thyme (LMT)
NEW! Mandarin Lemon Ginger (MLG)
NEW! Orange Strawberry
Melon (OSM)
Rose Chamomile Lavender (RCL)
Tangerine Lemon (TGL)
Vanilla Cinnamon Clove (VCC)
Vanilla Nutmeg Cardamom (VNC)
Kids 100% Natural Oils
NEW! Juicy Pear (JYP)
NEW! Sweet Melon (SWT)
A deep love of fragrance is essential to Scentsy's story. We work with the best fragrance houses
in the world to design fragrances that will delight your senses, bring back a precious memory or
take you somewhere exciting and new.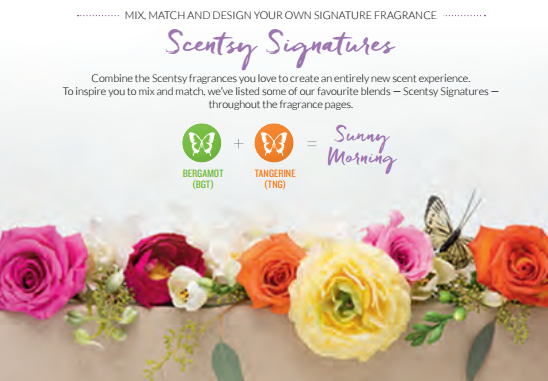 OUR 100% NATURAL OILS, ESSENTIAL OILS AND ESSENTIAL OIL BLENDS
ARE DERIVED FROM THE MOST INTOXICATING FLOWERS, LUSCIOUS FRUITS
AND VIBRANT BOTANICALS — WE SOURCE ONLY THE FINEST NATURAL
INGREDIENTS FROM AROUND THE GLOBE.
WE HAVE PARTNERED WITH EXPERT CULTIVATORS WHO UNDERSTAND
HOW TO NURTURE AND GROW THE EARTH'S RICHEST GIFTS: LAVENDER,
BERGAMOT, AMYRIS, SAGE. WE'RE PROUD TO SUPPORT THE SKILLS AND
LIVELIHOODS OF LOCAL GROWERS IN THEIR COMMUNITIES. WITH THEIR
DEEPLY ROOTED HERITAGE AND OUR FRAGRANCE EXPERTISE, TOGETHER WE
DELIVER AN ELEGANT, WORLD-CLASS, NATURAL FRAGRANCE EXPERIENCE
THAT'S SECOND TO NONE.
EMBARK ON A PURE AND PERSONALISED JOURNEY TO DISCOVER SCENTSY
OILS — THE BEST NATURAL AND ESSENTIAL OILS IN THE WORLD.