Shop Scentsy In February! Grab A Bargain!
Posted on
February is Scentsys fab 10% off sale, grab almost everything at a discounted rate. grab your favourite wick free scented candle bars, plug in ceramic candle warmers, scentsy fragrance products and even our newest product line world class LED oil diffusers and essential home fragrance oils ALL at 10% off! Buy all of your favourite Scentsy products discounted! Shop the Scentsy sale today!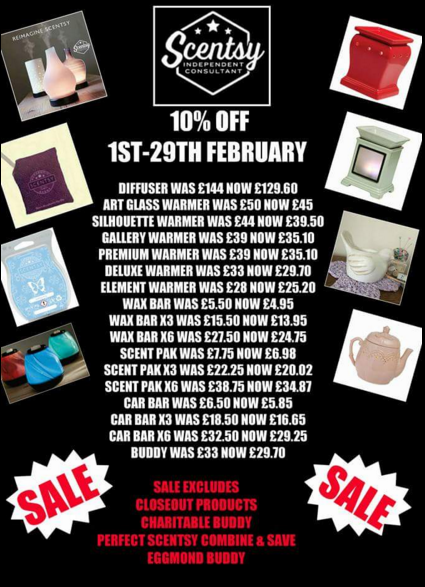 The Scentsy sale runs from February 1st to February 29th 2016!