Scentsy Join Offer Feb 2016
Posted on
Join Scentsy - Join & Start Your Scentsy Business - Scentsy Consultant Joining Offer Feb 2016
If you're looking to join & start your Scentsy business there has never been a better time to enrol as a Scentsy consultant. Scentsy are offering an amazing supersize starter kit for those who decide to enrol & join in February 2016 as a new Scentsy consultant to start their Scentsy business! Join Scentsy as a new Scentsy consultant between february 1st -29th 2016 to take advantage of the supersize starter kit at no extra cost!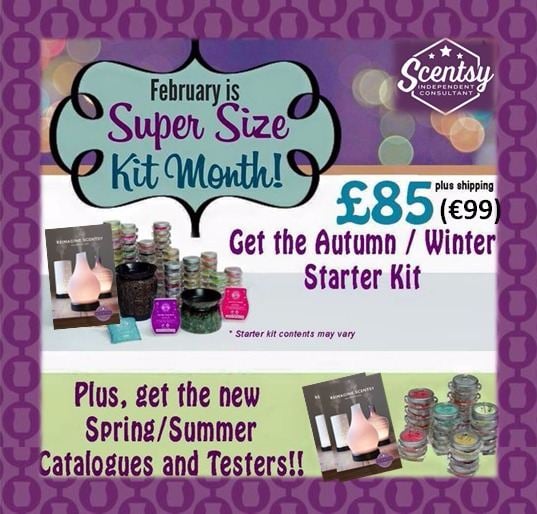 …with not only one warmer, but 2! If that isnt enough, Scentsy are also offering a double supersize transition kit to get your Scentsy business off to a fantastic start! All autumn and winter Scentsy brochures & testers along with all the new spring/summer testers which will be released and the new Scentsy brochures and business tools, this is amazing value for any new Scentsy consultant wanting to join, build and grow their own Scentsy business working from home!
If you would like to discuss Joining Scentsy as a new Scentsy consultant feel free to contact me here or call me on 07943730454.
offer now expired, however you can still join scentsy!