Scentsy Deals | Hints & Tips To Get The Best Scentsy Prices
Posted on
Hints and tips to get the best Scentsy deals available. Shop Scentsy using the best prices on the market giving you great savings daily.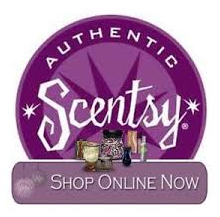 Buying Scentsy is easy, but be sure to get yourself the best online Scentsy deals by buying in bulk to save money or checking out the 'specials' section of my online Scentsy store for discounted products and deals. These deals arnt around long so grab them while you can.
***A great tip for buying Scentsy scented wax bars is to buy in bulk using our 'combine and save' 3 pack or 6 pack options which provides you with savings on RRP of individual wick free scented scentsy bars!
Heres some examples of the great savings you can grab by using our combine and save options...
TIP *** Click on the 'Combine & Save' option under the Specials tab before adding fragrances into your basket.
If you would like to purchase Scentsy wick free candle warmers and bars use our great combine and save options to save even more money on the usual RRP!
TIP *** Remember to look for the combine and save option to get yourself these great savings!
Theres some other great savings on Scentsy RRP products if you look under the closeout section of my online Scentsy shop...
Closeout products are cheaper & discounted products all brand new with great savings, these tend to be brand new stock which is no longer in our newly released Scentsy brochure.
TIP *** Did you used to have a favourite Scentsy fragrance? Was it discontinued when a new Scentsy brochure was released? Sometimes you can find some of your older favourite fragrances in here! But they are all grab them while you can Scentsy products as they are only available while stocks last at these discounted rates.


Do you love the hints, tips and discounts provided from my website? Share my website with friends & family to receive the same fab deals & discounts.
Always remember to run low on products before you shop online to stock up to get the most out of delivery charge. The delivery is standard £9.00 for as much or as little as you like delivered direct to your home. All orders over £225 are delivered free.
Tip *** If you wish to place an order of over £245 please contact me to place the order for you so i can reward you with extras for ordering over £245 worth of Scentsy products. I can reward you with at least £24.50 free credit to spend & one half priced item on top of your order. That's even more savings for you simply for buying in bulk and buying the products you love!
If you would love these added extras and would love to save on delivery, why not get together with friends, family or work collegues to place everyoes order together and have all your Scentsy products shipped to one address to give out to friends and family. You can reap the rewards by doing this. All orders of over £225 are rewarded with free product credit and half priced items
*** YOU MUST CONTACT ME TO PLACE THE ORDER OF OVER £225 FOR YOU TO REAP THESE REWARDS. Once your order is placed i can not add any bulk order rewards to your order.
Now you know how to get the most out of my online Scentsy shop, Get shopping your favourite Scentsy products, Buy online now & remember to share my website with friends!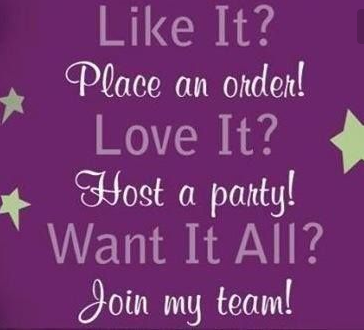 I'm always looking for people to join me offering these amazing Scentsy products working from home offering products locally to friends & family as a hobby or by party plan or events. If you would love to be part of Scentsy please contact me to discuss joining Scentsy as a consultant or get started right away
---