Candle Wax Melts | Scented Wax Melts | Scentsy
Posted on
Scentsy Candle Wax Melts. We have over 80 highly fragrant and long lasting scents to choose from. We love to inspire people with beautiful fragrances.
Scentsy scented wax bars are highly fragrant bars designed to be gently warmed and melted using our wickfree candle warmers. Candle warmers and Scentsy scented wax bars are a safer alternative to candle melts and burners known as a Scentsy system. Unlike a burner there is no naked flame used withour plug in electric candle warmers, Scentsy scented wax bars are gently warmed to melt from the top dish of the warmer to give off a fab fragrance wax experience, because our Scentsy wax melts are designed to be gently warmed they are able to hold more fragrance than a traditional scented candle. Our Scentsy bars are top quality and designed to inspire people through fragrance and evoking memories.

There are over 80 amazing scented wax melt bar fragrances available to choose from. To use you simply place one or 2 cubes of the scentsy scented wax bar into the top dish to melt and enjoy.

If you wish to take advantage of the 3 pack or 6 pack option please use the combine and save option under specials before adding scentsy wax bars to your basket to get the multipack discount. To view the full range of scentsy fragrance wax bar melts available shop scentsy bars here. View each individual description of each scentsy wax bar fragrance.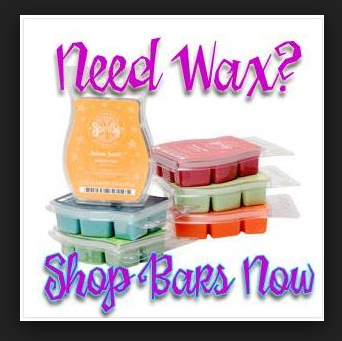 ---