Christmas Candle Bar Fragrances | Scentsy
Posted on
Autumn/winter Christmas Scentsy bar fragrances available. Wickfree/wickless scented candle bar scents. These scented candle bars fragrances are perfect for those who love the Christmas feel with their wickfree candle warmers on leading up to Christmas, Spiced berries is a recommended Christmas eve fragrance! For those who love scentsy buddies and scent paks (scented teddies), you can now get very merry cranberry and spiced berries as a scent pak fragrance!
Heres some of our fab christmas candle bar fragrances available..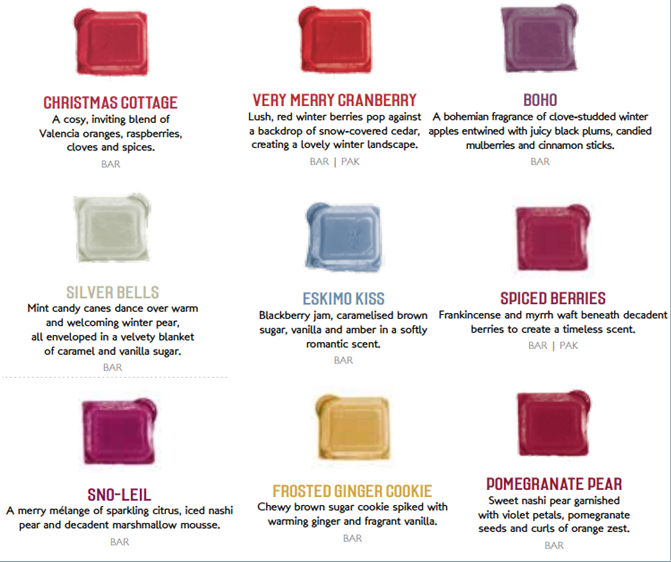 Shop candle bars here from my online webite. Safer stronger, longer lasting than traditional scented candles designed to ne gently warmer in one of our fantastic scentsy warmers. perfect as christmas gifts!

---