Shop Scentsy Diffusers | Buy Diffusers Online | Scentsy Oil Diffuser
Posted on
LED oil diffuser - NEW home fragrance oil diffuser - buy online here.
The world's most advanced ultrasonic nebulising diffuser the newest amazing interior design fragrance product!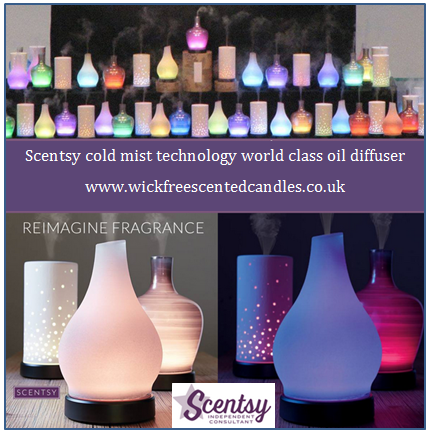 Available from September 1st 2015!...
In addition to our fab safe Scentsy wick free candle warmers and fragrance scentsy bars we are now Introducing...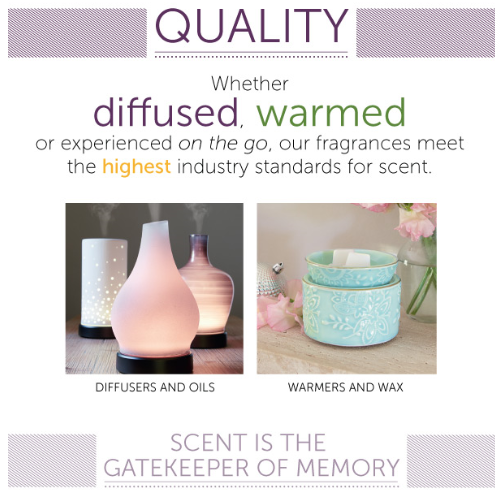 The worlds most advanced ultrasonic nebulising Scentsy Diffuser, our most personal fragrance experience yet. Simply add water and your favourite Scentsy Oil to the reservoir, choose your light and mist option and enjoy. The Scentsy Diffuser releases your perfect fragrance, carried in a microscopic mist, for an exclusively natural, full-bodied, immediate experience precisely matched to your personal preferences.
Features and benefits
• The world's most advanced ultrasonic nebulising diffuser
• Lifetime warranty
• 16 LED light options
• The only diffuser offering interchangeable decorative shades to complement any décor
• Delivers a consistent fragrance experience
• High, low and intermittent diffuser modes give you complete control over the intensity and longevity of your fragrance experience
• Customise your fragrance experience by adding more or less oil
• Cold-mist technology allows you to enjoy Scentsy fragrance instantly without waiting
*Essential Oils - Harvested from the most fragrant botanicals in the world, our pure essential oils deliver a singular fragrance. Combine with other Scentsy Oils to create a personalised sensory experience
Reimagining the simple system a story of light a story of mist where modern technology combines with fragrances & beauty of the natural world, add Mist, light and fragrances and you have something special, customise to match décor or mood with 16 led light effects, with 21 natural or essentials oils that are the most fragrant and natural in the whole world.
Customers will be pulled over from our fab wick free ceramic candle warmers to our natural world class delivery ultrasonic diffuser system. No one in the world is focusing on natural and essentials oils in home fragrance until now.
This launch of our new amazing product is a massive opportunity to combine the best of what Scentsy is and the best of the essential oil market, the diffuser and oil system is just as simple to use and wax and warmers. There is no heat at all in this new ultrasonic system. We have fragrant oils… 3 types of oils to choose from each developed for a different fragrance experience.
Essential oils and natural.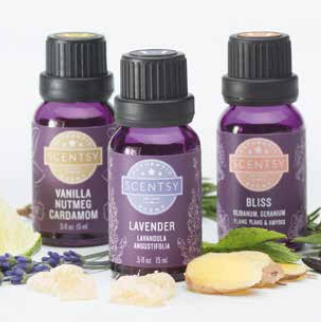 Essential oils -
harvested from the most fragrant botanicals in the world, our pure essential oils deliver a singular fragrance. Combine with other scentsy oils to create a personalised Sensory experience.
Essential oil blends -
Created in partnership with expert cultivators and fragrance designers, our Essential oil blends are handcrafted into complex, aromatic formulas that Connect body, mind and soul.
100% natural oils -
Artisanal home fragrances created from blends of naturally derived ingredients and Steam-distilled essential oils, globally sourced from the most fragrant plants and Spices.
What matters is the fragrance, we work with the best essential oil fragrance company in the world to get the best smelling fragrances. We went with the best oils in the world to provide a better sensory experience.
Our world class ultrasonic diffuser is made of durable plastic; the base with a special ceramic disk set in the bottom that resists corrosion, the disk is what makes the diffuser work so well. Add 4 oz of water to the base of the unit, then start with 4 or 5 drop of Scentsy oil (depending on strength wanted) turn on and enjoy, you choose the strength of the fragrance! We have 3 options of diffusers Called aspire, instill and evolve. There are 2 buttons on the bottom one controls the mist and the other control the light and colours. There are 16 lighting options including, highlight, low light and candle flicker effect. There is a tiny computer inside; this is really hi tech, this is the most advanced led lighting you're ever going to see. If you want the LED light just push and hold the button for 1 n half seconds, it's a sensory experience in itself. You can push it in to stay on a colour or push it to change colour. You can enjoy beautiful Scentsy fragrance for up to 8 hours. The diffuser is computerised to automatically shut off when it is out of water.
This is the worlds most advanced ultrasonic diffuser and has been created like no other to warm lighten and inspire. We have started with the worlds most advanced ultrasonic diffuser, its simple when you add one diffuser the disk vibrates precisely 2.4 megahertz (a unit of frequency equal to one million hertz) in a Piezoelectric Effect (is the ability of certain materials to generate an electric charge in response to applied mechanical stress.) and it immediately creates a fine mist by pulverising (reducing to fine particles) the water and fragrances together, the delicate balance of that precision, the quality of the materials of the disc and the computer chip that controls it, is all that makes our diffuser the best. There are a lot of companies that make ultrasonic diffusers that don't last. The Scentsy diffuser is different, in fact our manufacturing partner received an extremely product innovation award from the Chinese government for the technology advancement that he had in this nebulising diffuser. We are so confident in the technology and durability in our world class ultrasonic Scentsy diffuser that we are offering a LIFETIME WARRENTY!
Other oils on the market can be used with our diffuser. THERES REALLY NO COMPETITION FOR THE QUALITY WE ARE OFFERING. Buying them together as a system is convenient and will deliver the best sensory experience. Our oils have different characteristics to our wax fragrances they are not well suited to be use with heat or wax. To get a beautiful fragrance experience essential oils have to be used cold and diffused. Fragrance oils in a diffuser deliver a precise fragrance for the entire period of time, fragrances are experience immediately. We knew if we were going to enter the essential oil market we had to be in line with our emission to be industry leading, to deliver products that are artistic, creative and high quality and to create something new, world class and deliver it with excellence. These are amazing products that warm the heart, enliven the senses and inspire the soul, the fragrance whether its delivered through natural or essential oils has a proven effect on our well-being, fragrance can have a positive effect on our moods and emotions, our oils are simply different as of all of our home fragrances products you get what you pay for, it is terrific value at £144 especially considering the unmatched technology and the lifetime warranty. Not only do you get the best quality diffuser each one is a high quality piece of décor as well. Just look at the 3 beautiful shades we are launching, there's so much attention to detail and its as much or higher than any Scentsy warmer we have created to date. Our oils are also priced competitively, each bottle holds about 250 drops, how long they last depends on how much you prefer to use.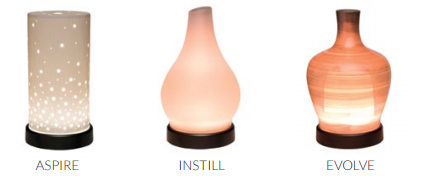 This is a must have WORLD CLASS product with a LIFETIME WARRANTY perfect for those who love interior design, fragrance products or the newest amazing technology!
---