Host A Scentsy Party Or Join To Get Paid To Party | Scentsy
Posted on
Host a wickless candle party to earn free and half priced Scentsy or join Scentsy as a Scentsy consultant to get paid to party!
Offer amazing wick free candle parties, explore fragrances & products with friends, family and collegues and discover what amazing scented producta are available. Enliven your worls with amazing fragrances.
Scentsy wick free candle parties are becoming more and more popular in the UK and worldwide offering hosts globally the chance to earn their own Scentsy products hugely discounted!
By booking a Scentsy candle party you have the chance to earn yourself great rewards, free product credot to spend in the brochure and half priced items.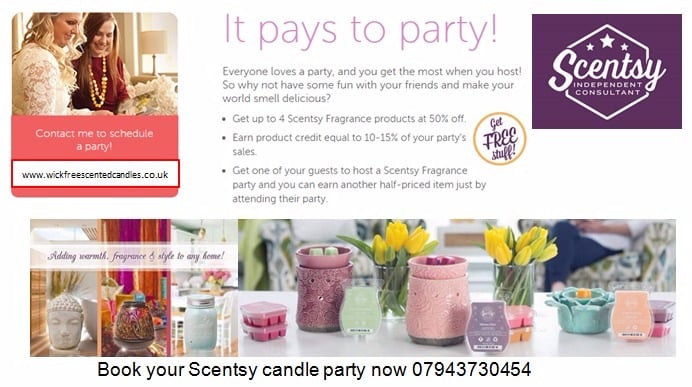 Book your scentsy wick free candle party here by our contact form (Please remember when contacting me to book a candle party via our online contact form please provide your contact details including your postcode and a valid contact telephone number)
---
Are you looking to work from home to offer fab Scentsy candle parties in your area. Earn a long term regular income with Scentsy fragrance offering parties to new customers. Contact me to discuss or join today to start your candle party business.