Book Scentsy Candle Stall At Your Event, Fair, Fundraiser Or Fun day
Posted on
Are you an event organiser? Are you looking for stall holders? Scentsy wickfree/wickless candle warmers are an amazing product to have at your event. Scentsy electric plug in ceramic candle warmers are designed to gently warm scented wax from a low watt hotplate inside of the warmer to set off a fab fragrance. These products are beoming more and more popluar due to the saftey aspect. they gently warm and do not burn! There is no naked flame, wick, soot, smoke or fire risk, no risk of burning children, pets, materials or furniture.
Book Scentsy as a stall at your fundraiser, event, funday, church, coffee morning or fair.
Contact me via email or by telephone 07943730454 to discuss.
I am happy to attend any events locally, blackhall, hartlepool, horden, peterlee, durham, sunderland, anywhere north east uk. However if you are not in these areas. Contact me. Im sure we can find a reliable team member in your area.
Heres some examples of typical small scentsy stalls each showing a range of products...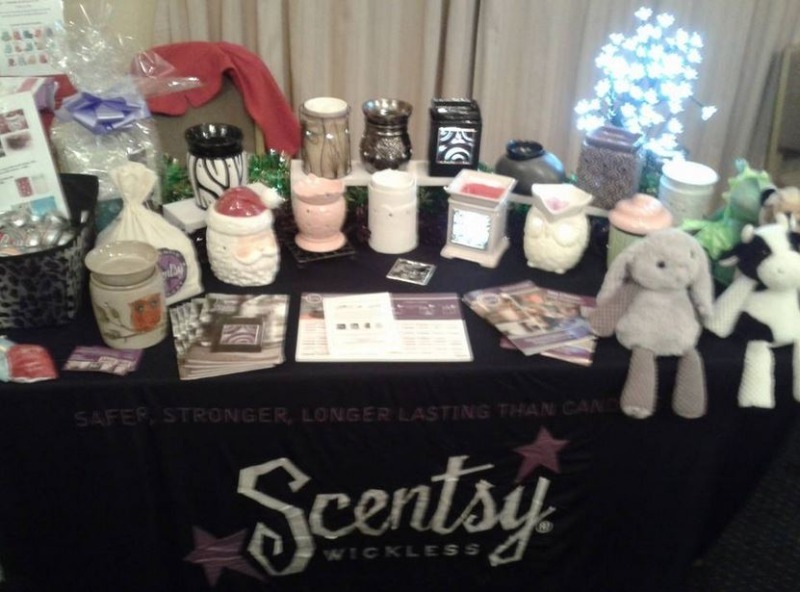 Heres another example kindly provided by one of my amazing team members...