Scentsy Wick Free Scented Candles, Diffusers & Scented Gifts.
Scentsy Wick free Scented Candles offer the full range of Scentsy Candles, Diffusers & scented gifts. Scentsy offer a safe alternative to traditonal scented candles with electric candle warmers designed to warm scented wax without a wick or flame.
In addition to our safe Scentsy candle warmers, the Scentsy diffuser provides a safe way to diffuse scented oils without the need of a flame making our products a much safer alternative to candles and oil burners. Explore or purchase the full range of Scentsy products and gifts to safely scent your space. View the full range of Scentsy electric candle warmers & Scentsy diffusers. Be inspired by our huge range of wick free scented candle wax bars & scented oils. Our Scentsy candle warmers & diffusers come in a variety of designs & sizes, these decorative ornaments are designed to use no wick or flame. In addition, Scentsy now offer a range of other scent systems as well as scented gifts, home products, body products & our new scented pet line. Choose from a great range of Scentsy gifts for the whole family.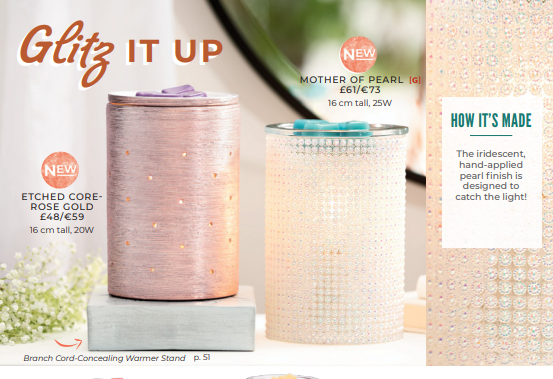 Take advantage of Scentsy offers, discounts and bundles...
All of our bundle discounts are applied when you use the bundle and save section of my Scentsy shop.
Visit Bundle and save to take advantage of some great Scentsy offers.
In addition to Scentsy bundles I can offer you up to 30% off a range of select Scentsy candle bars, warmers and other scented products which are no longer available in the current seasons Scentsy brochure.
All savings up to 30% off are added to the specials tab of my online Scentsy Shop. Here you can find a range of discontinued fragrances and products at great prices while final supplies last.
Sign up to my newsletter to be the first to here of new products, offers and releases.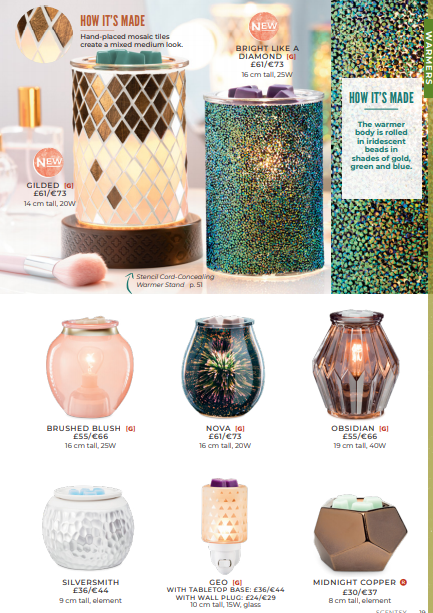 You can shop our authentic Scentsy home fragrance and candle range in both traditional and seasonal fragrances. Explore our top rated Scentsy fragrances and gifts created to inspire your senses. Choose from a huge selection of safe Scentsy candle products, Scentsy diffuser products as well as a great range of other Scentsy fragrance products designed for home or on the go.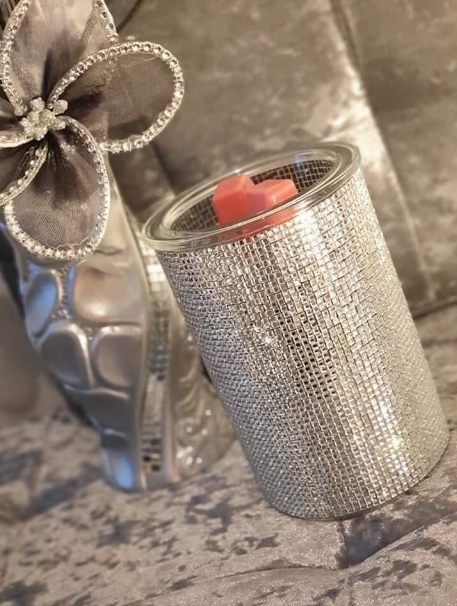 Our safe scented Scentsy range include: Scentsy candle Warmers - Ceramic and glass candle warmers in a huge range of styles. Top of the range Scentsy Oil Diffusers, These are world class home fragrance vessels with 16 LED lighting settings. Our Scentsy Diffusers have an amazing colour change while safely scenting your home with a light mist from water and oil inside of the diffuser. These Scentsy Diffusers can give the 'wow' factor to any home.
In addition to Scented candle wax warmers and diffusers Scentsy also offer Scentsy Buddies. Our Scentsy buddies are Limited edition Scented teddies brought to life with a scent pak. One of our top selling products are our Scentsy Bars (Wick Free Scented Candle Wax Bars) followed by our Scentsy Natural and Essential oils. These oils are designed from the world's most natural ingredients. We offer a range of Children's Wick Free Scented Candle products & Scentsy scented products, Men's Scentsy products in specifically designed mens fragrances. We offer Scented Scentsy products for the home or office, plus scented products for on the go or travelling. Our Scentsy car bars and scent circles have been a huge hit with customers around the world. New to our fragrance range we have gorgeous scented laundry products, body care and bath products to help you relax and unwind in complete luxury. When choosing Scentsy gifts don't just think of yourself, those furry friends also need luxury and fragrance in their life too! This is why Scentsy have now designed unique gentle Scentsy pet products in a great range of scents your furry friend will love. Scentsy don't just provide us with amazing products, they also offer amazing seasonal products and specials throughout the year with limited time offers on a range of fragrance products. Keep and eye out for all of our new release products as these do tend to sell out fast! Whether you want themed Scentsy products at different times of the year including Christmas, Mothers day and Halloween, or licensed products from our partner companies including Disney or Lucas film you are guaranteed to love all of our new release gifts and scented products for both you and your home. Scentsy offer great products for everyone. Our amazing Charity cause products are a must have item each season to help raise valuable funds for worthy causes. To find out what this seasons great cause is visit my Scentsy shop and look for charity to see who we are currently supporting.

We have an amazing range of Scentsy products to suit just about anyone and Scentsy make great gifts. All Scentsy candle bars and fragrances are designed to uniquely to create moods and memories. Our fragrances are created to warm the Heart, Enliven the Senses and Inspire the Soul. We are obsessed with fragrance and how it makes life better. We share the Scentsy love with inspiring fragrances and scents for your family, your home and your life. Use Scentsy as your number one fragrance provider, Go wick free and quit the wick with our amazing wick free scented candles, Scentsy Diffusers and scented products. Our Scentsy products are safe and designed to last.
---

Scentsy Electric Candle Warmers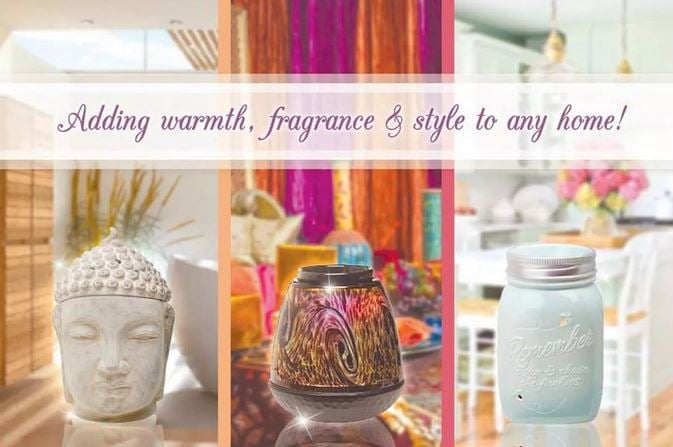 Our most popular product are our Scentsy candle warmers. Our warmers come in a variety of shapes, sizes & colours. These decorative ornaments are wick free and safe, each designed to safely scent your space with amazing fragrances. Make your home unique with your perfect Scentsy candle Warmer. What ever your style, modern, classic, rustic or vintage you are sure to find a Scentsy warmer you will love. Our stunning candle warmer designs will help you express your style and fill your space with lasting fragrance. We offer an amazing range of Scentsy candle warmers in a range of styles. With over 80 scented candle wax bars to choose from you are sure to find a huge range fragrances you will love to suit your mood.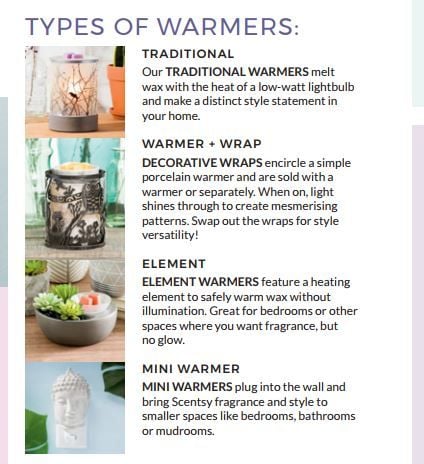 Our Scentsy Candle Wax Bars, also known as Scentsy bars are specifically designed to be warmed in our Scentsy Warmers to safely scent your space. All of our candle warmers are created to gently warm our candle bars rather than burn the wax to give off a great fragrance. By creating safe candle warming systems to pair wth our Scentsy wax bars this allows us to offer a more highly fragranced wax bar which provides a top quality scent throw. Our Scentsy candle bars hold more fragrance oil than any other traditional scented candle, candle jar or any other candle bar. We offer safe industry leading high quality products.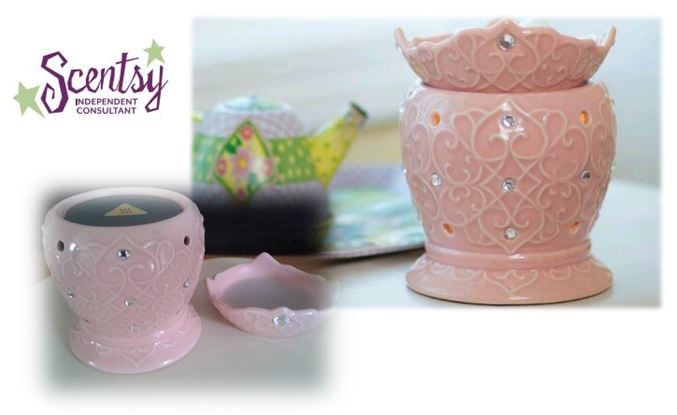 Scentsy Mini candle Warmers Plug directly into the wall.

As Scentsy expand their product range, they create more luxury scent systems offering the same great quality. In addition to our usual Scentsy candle warmers, seasonal candle warmers, childrens candle warmers and themed candle warmers Scentsy launched the new plug in Mini Scentsy candle warmer to plug directly into a plug in the wall. Our mini Scentsy warmers give a great lighting effect and are perfect from smaller spaces. The Scentsy mini candle warmer creates warmth, light & fragrance for smaller spaces. Mini warmers are small and compact, but offer the same great fragrance experience as our larger candle warmers. These have become really popular due to being in a low price bracket. If you need a mini candle warmer for a small space, but prefer not to have to plug the candle warmer directly into the socket in the wall we also offer the mini warmer with a table top base. Table top base mini warmers are perfect if you only have a small space but have a socket behind a cabinet. These are perfect for offices too. Pick your style of mini warmer to suit where you would like it to be placed.
Our mini candles warmers allow you to bring Scentsy into any part of your home, designed for those small spaces or higher up plugs in your kitchen. These are also great for your bedside table creating a fantastic light and mood affect on an evening as the light glows. Let your imagination take over in every room with these small budget friendly mini warmers.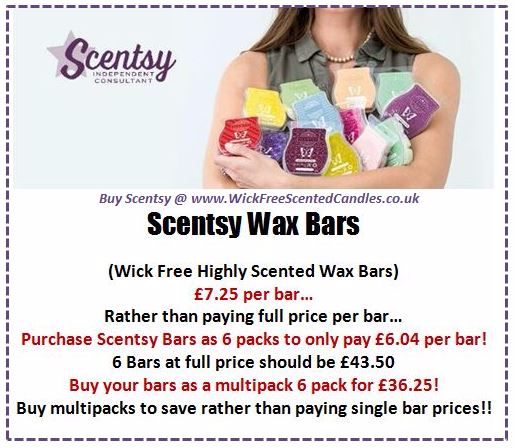 Wick Free Scented Candle Wax Bars
Our scented wax Candle Bars, also known as Scentsy Bars a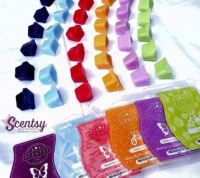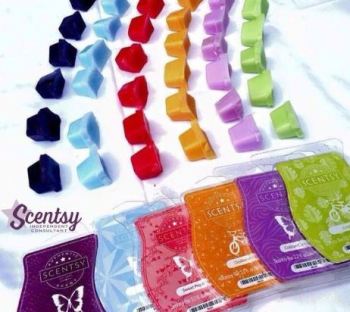 re a safe way to fill your home, office or space with your favourite fragrances. A Scentsy bar is a scented candle wax bar created to hold more fragrance oil than any other traditional scented candle and has no wick. Scentsy bars are a great wick free alternative to a traditional flamed candle and are designed to be gently warmed in our Scentsy candle warmers. Each Scentsy bar offers 8 cubes of amazing fragrance per bar, no wick or flame is needed when paired with our safe Scentsy warmers providing you with a safer scent experience without the use of a wick or flame.
We have a great range of wick free and wonderful scented candle bars to choose from including corner café fragrances, romantic fragrances, floral fragrances, clean fragrances, men's fragrances, children's fragrances, classic fragrances, holiday fragrances & summer fragrances. Whatever scent you love there is something to suit everyone. We have so many Scentsy candle bar fragrances to choose from the hard part is the choice.
Our wick free Scentsy candle bars come in one bar of 8 cubes allowing you to use one or 2 cubes of wick free Scentsy fragrance at a time to scent your space with stunning aromas. Simply snap off the chosen amount of cubes & place them into the top dish of your Scentsy warmer to give off a great fragrance. Choose from over 80 amazing wick free scented candle fragrances. Scentsy Candle bars can be purchased in single bars or can be purchased using our 3 pack multi pack or our 6 pack multipack option to offer you great savings on single bars prices. You can mix and match scents and fragrances as you desire with our 3 and 6 pack options.
Scentsy bars are wick free and wonderful scented wax creations brought to you by Scentsy a brand you can trust!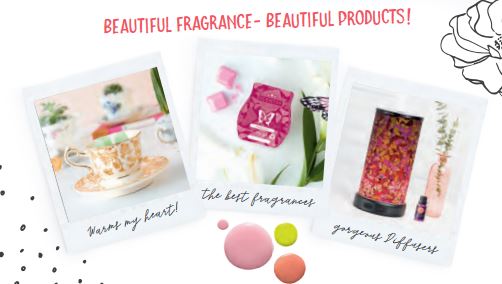 Find out how to get the most from your Scentsy warmers & Scented wax bars and the saftey of Scentsy
Quit the wick, change from traditional wicked candles to Scentsy wick free candles bars & candle warmers! Go wick free with our scented candles bars and luxury warmers. You will be glad you did!
---
If you are looking for complete luxury then look no further!
Our Scentsy diffusers offer instant fragrance, light and mist combining amazing never seen before technology!
Maybe you are a one for more natural or essentials oils rather than scented waxes?
If you love Scented oils and natural and essential oils one of our amazing world class ultrasonic cold mist technology oil diffusers are definately for you!
Scentsy have introduced our world class oil diffusing vessel created to the highest standard.
THE WORLDS MOST ADVANCED ULTRASONIC NEBULISING DIFFUSER
THE NEWEST AMAZING INTERIOR DESIGN FRAGRANCE PRODUCT
Scentsy home fragrance world class cold mist technology oil diffusers.
Scentsy Oil Diffusers offer the most personal fragrance experience yet, add water and your favourite Fragrance Oil to the reservoir, choose your light and mist settings and enjoy. If you love glitz, glamour, light and scent these are the diffusers for you! These amazing products allow you to dispense natural and essential oils throughout your home while you control the scent throw by adding more or less oil to the water reservoir as desired. As always Scentsy create safe products, these stunning Scentsy Diffusers are wick free too, no flames are used allowing you to safely diffuse your favourite Scentsy oil fragrance or any other scented oil fragrance you desire. There is no need to stick to Scentsy oil in your Scentsy diffuser, if you already have a favourite scented oil, you can use any scented oil in your Diffuser.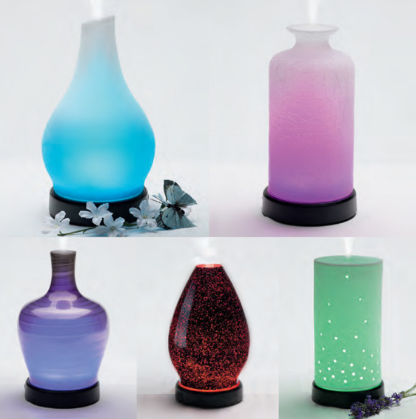 Our Scentsy Diffusers are created to the highest standard using never seen before fragrance and mist technology. Use our specifically designed Scentsy diffusers as a fragrance diffuser using oil and water, a humidifier using only water or a lamp using the amazing colour changing settings. Our lighting options allow you to light up your room with or without diffusing water or water and oil. You can choose to light up your room alone or have the lighting options working at the same time as the fragrance diffusing settings. As it stands our Scentsy Diffuser is the most advanced diffuser world wide and designed to last.
Each Scentsy oil diffuser offers 16 led lighting settings and are the perfect addition to any room or decor. These are an amazing interior design product created like no other and not to be missed. Choose from various styles of shade designs.
Here is why our Scentsy ultrasonic cold mist technology oil diffuser is the worlds most advanced ultrasonic diffuser, it's a simple computerize system within the diffuser that is the magic of the system, when you add water, oil and switch your diffuser onto your desired setting the disk vibrates precisely 2.4 megahertz in a Piezoelectric Effect (is the ability of certain materials to generate an electric charge in response to applied mechanical stress.) and it immediately creates a fine cold mist by pulverising (reducing to fine particles) the water and fragrances together, the delicate balance of that precision, the quality of the materials of the disc and the computer chip that controls it, is all that makes our home fragrance diffuser the best.
There are a lot of companies that make ultrasonic home fragrance diffusers that don't last. The Scentsy home fragrance diffuser is different, in fact our manufacturing partner received an extremely product innovation award from the Chinese government for the technology advancement that he had in this nebulising diffuser. We are so confident in the technology and durability in our world class ultrasonic Scentsy home fragrance diffuser that we are offering a LIFETIME WARRANTY!
We are so proud of our Scentsy Diffuser product line!
The amazing world class Scentsy diffuser is fantastic to enlighten your space and inspire you. Not only are they a great interior design world class product the Scentsy diffuser also makes a great gift for that special person in your life using quality, style, light and scent to help evoke or create your memories.
You can use your own favourite fragrance oil in your diffuser or choose from one of our uniquely created scented fragrance natural or essential oils to pair with your diffuser.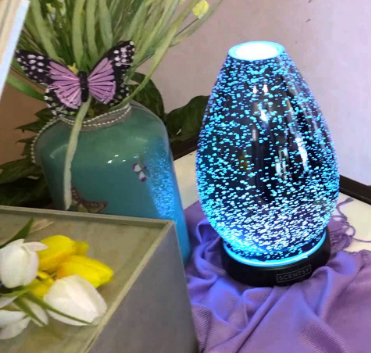 Features and benefits -
• The world's most advanced ultrasonic nebulising diffuser
• Lifetime warranty
• 16 LED light options
• The only diffuser offering interchangeable decorative shades to complement any decor (Shades can be purchased separate)
• Delivers a consistent fragrance experience
• High, low and intermittent diffuser modes give you complete control over the intensity and longevity of your fragrance experience
• Customise your fragrance experience by adding more or less oil
• Cold-mist technology allows you to enjoy Scentsy fragrance instantly without waiting
*Can be used as a humidifier using just water.
*Lighting can be used alone or with diffusing options.
If you do not already have a favourite oil we do offer a great range of essential and natural oils.
*Essential Oils - Harvested from the most fragrant botanicals in the world, our pure essential oils deliver a singular fragrance. You can combine with other Scentsy Oils to create a personalised sensory experience.
Natural & Essential Scentsy Fragrance Oils
Scentsy Home Fragrance Essential oils and natural Oils. We have 3 types of home fragrance Oils Essential oils, Essential oil blends & 100% natural oils. Scentsy Essential oils are harvested from the most fragrant botanicals in the world, our pure essential oils deliver a singular fragrance. You can combine these with other Scentsy oils to create a personalised Sensory experience. Scentsy Essential oil blends are created in partnership with expert cultivators and fragrance designers, our Essential oil blends are handcrafted into complex, aromatic formulas that connect body, mind and soul. Our Scentsy 100% natural oils are artisanal home fragrances created from blends of naturally derived ingredients and steam-distilled essential oils, globally sourced from the most fragrant plants and Spices.
What matters is the fragrance, we work with the best essential oil fragrance company in the world to get the best smelling fragrances. We went with the best oils in the world to provide a better sensory experience. Whether you select simple, single-note essential oils or more complex 100% natural oils or essential oil blends, Scentsy oils infuse your space with artisanal, natural fragrance.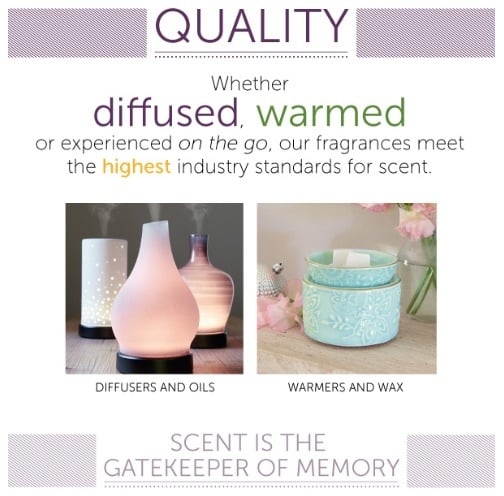 BUY SCENTSY WICK FREE SCENTED CANDLE WAX WARMERS, SCENTSY OIL DIFFUSERS & SCENTED PRODUCTS FROM MY APPROVED SCENTSY WEBSITE.
---
BUY SCENTSY ONLINE - HOST A SCENTSY PARTY - JOIN SCENTSY TO BECOME A CONSULTANT
---
Shopping online is easy, choose as many Scentsy products as you wish and have them delivered to your door hassle free.
Gain great savings by using our combine and save packages before adding your products to your basket.
---
Buy Wick Free Scented Candle Warmers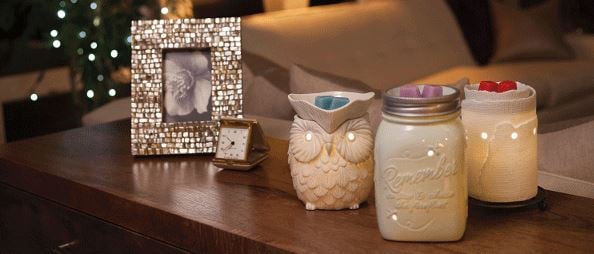 Buy Scentsy Wick Free Scented Candles Wax Bars - Scentsy Bars
Buy Scentsy Diffusers and Scentsy Fragrance Oils

Buy Scentsy Buddies - Teddies brought to life with a scent pak
Buy Scentsy Scented Buddy Clips
Buy Scentsy Scrubbie Buddies and Bath Smoothies
---
Host A Scentsy Party
Wick Free Scented Candles offer you the chance to book and host a Scentsy party.
By hosting a Scentsy party you have the chance to earn Free Scentsy product credit and Half priced items. The host opportunity is perfect for those who love Scentsy and would like to share products with friends and family to share their passion for Scentsy while earning their own Scentsy products at a much cheaper rate. Why pay full price when you can get your own Wick Free Scented Candle products for less?
Imagine loving Scentsy fragrance, scented candles and all things scented but having the opportunity to earn your own products free and half priced instead of paying full, YOU CAN!
Earn Free & half priced Scentsy. Just get in touch and i will help you with everything you need to host a successful party, whether it's at home or on the go you can earn great rewards.
Choose to host as a one off to top up on your favourite products, with me once per month or maybe 3 or 4 times a year. You can pic how often you would like to earn Free & half priced Scentsy.
Here's how you can earn free and half priced Scentsy whenever you choose.
Earn free & half priced Scentsy just once.
Simply share the products, with friends, family and colleagues, let friends experience Scentsy fragrances for themself and fall in love with the products. When they place an order YOU as the host will earn the rewards. Smells sell! When they experience sample fragrances & see how safe & high quality Scentsy products are they sure will want to use the products for themself. It's that simple. I provide everything you need. Your rewards are determined through the amount of sales you achieve. More sales means more rewards for you. Share your love of Scentsy.
If YOU & your friends, family & colleagues love Scentsy you can earn freebies with me whenever you choose!
Once per month, or maybe 3 or 4 times a year.
As a host you can ask those who own Scentsy products if they would like top up waxes, bars, oil fragrances or anything else they may like to try. Share products with those new to Scentsy. As a host for you to reap the rewards you are welcome to share Scentsy with any one at all. When you have the choice to earn free and half priced items why pay full price for your own Scentsy products when you can earn your own free and half priced.
If you wish to host and earn free and half priced items contact me I am happy to work with you to offer options that suit you best.

If you really love Scentsy so much why not have it all?
Earn Free & half priced Scentsy anytime you like on a permanent basis & get paid.
Join as a Scentsy consultant. Earn free & half priced products on every qualifying order you place as often as you like.
In addition to rewards you get paid on all of your own orders instead of giving me the commission.
You don't have to be a power seller to earn with Scentsy. Share products with whoever you like and allow them to experience Scentsy for themself. Show and demonstrate great products while you reap the rewards in both commission & freebies. Enjoy the perks, extra money, earn freebies all while you have the chance to earn all expenses paid trips to popular destinations, you will get to meet new people and make new friends. When you join Scentsy as a consultant through my website you gain full help & support from me and other members of our Scentsy team.
If you want it all get started. If you want to be paid in commission in addition to earning free and half priced Scentsy Join to get started right away!
---
Join Scentsy
Join Scentsy as an Independent Scentsy Consultant with Wick Free Scented Candles
If you are looking for a chance to work from home offering amazing Scentsy products you can join Scentsy. Scentsy offers the opportunity to share your passion and share products while earning a regular monthly income and earning free and half priced items. A Scentsy business is a fun and exciting business, you have the chance to meet new people and make new long lasting friendships. All you need to be successful is the drive, the passion and dedication to simply share products with others and allow others to experience the amazing products and fragrances on offer.
Did I forgret to mention what an amazing company Scentsy is to work for? Scentsy offer a great commission plan and bonus structure as well as various fantastic awards and incentives. That's right! Not only will you be able to do something you love, reap the rewards in free and half priced items, get paid, choose your own hours, work around children or a current lifestyle, you also have the opportunity to earn all expenses paid trips to amazing holiday destinations.
You certainly have a lot to gain by joining Scentsy as a new consultant.

---
Scentsy Gifts
Give a gift of Scentsy and make someones day.
Pair one of our candle warmers, diffusers & fragrances with a gorgeous cuddly plush buddy brought to life with a scent pak to create your very own personalised fragrance gift. Mix and match products, fragrances and scents to give a fab sensory experience.
Whether you are looking for something vintage
or something modern
You are sure to find the perfect gift here at Wick Free Scented Candles.

Inspire your home with Scentsy. Scent your space safely. Shop Scentsy products at Wick Free Scented Candles. Explore the amazing range of scent systems and Scentsy gifts.