Scentsy Newsletter / Scentsy Special Offers / Scentsy Freebies & Much more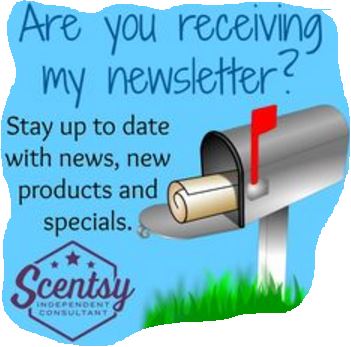 Sign up to our Scentsy newsletter. Find out about specials, offers, promotions, discounts, new products, sales, discontinuing products, freebies and much more.
From time to time Scentsy announce great promotions and offers, without being notified about these great offers you may miss out on some fantastic deals and bargains not to mention new great products, featured products and customer recommendations. You won't want to miss out on the latest Scentsy news.
Not only do we have great promotions on products from time to time Scentsy offer great joining offers to become a consultant to work from home. These great offers don't come available very often so if you wanting to find out more or wanting to keep up to date with everything and anything Scentsy please join to be added to our mailing list.
If you wish to no longer be added to our mailing list you can easily subscribe at any time.
As you may be aware some of our Scentsy products are produced in limited quantities and are limited edition and tend to sell out ridiculously fast, these products include new Scentsy teddies (Our limited edition teddies with a zip pocket for a scent pak) all special products offered including Christmas one off products, bundles and gifts etc. Quite often Scentsy may bring a limited edition bundle offer or limited edition exclusive set out, these products are only available while stocks last and are under huge demand once published, so it's a great way of offering you the chance to find out what has been released. Joining our mailing list is a great way to keep up to date with what's new, what's just been released , what's leaving us, what's available at a lower price than the recommended retail price and any other general special offers.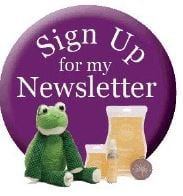 If you would love to sign up to my Scentsy Newsletter simply scroll to the very bottom of my website until you cant scroll any further, input your email into the 'Sign up to my Newsletter' bar and your request will be accepted. You are welcome to cancel receiving my newsletters at any time.
Who wouldn't want to find out about greats offers, freebies, sales, announcements, giveaways and promotions as soon as they become available?