Scentsy SALE | Scentsy Specials Sale! Up to 33% Off!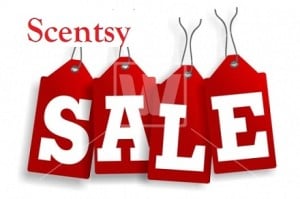 Buy Scentsy Sale items all year round. Huge savings up to 20% off! This month only you can Shop Scentsy Special Sale bundles up to 33% off! Scentsy offer you the chance to purchase products at discounted price, this month you have the chance to purchase Special set bundles with savings up to 33% off.
Our one off Scentsy Special Sale bundles this month are amazing value inspired by the Danish idea of comfort, this seasonal assortment includes five Scentsy Bar fragrances designed to bring even more joy and warmth to the most wonderful time of the year. When purchased as a collection, these five Scentsy Bars come in a purple stocking (while supplies last) ideal for gift-giving.
Our special discounted Hygge Scentsy Bar collection can be purchased in a variety of ways. As a collection, All five bars come in a purple stocking (while supplies last) ideal for gift-giving for only £29/€35 (five bars at the regular retail price would be £36.25 saving you £7.25 in addition the purple stocking included), as a multipack, £29/€35 which allows you to customise your own five-bar assortment. (Stocking not included). In addition to the Scentsy bars this special can be purchased as a warmer + collection bundle for only £48/€59! Saving you a huge 33% compared to the recommended retail price! This Sale bundle would usually be £72.25 for 5 Scentsy Bars and our etched copper Scentsy warmer! But hurry, these Special set sale collection and warmer bundles are only available while limited stocks last. Shop our great Scentsy Savings up to 33% off here!
Our all year round Scentsy sale items are typically Scentsy warmers and products that have previously been in the catalogue that Scentsy has decided to discontinue ready for the new catalogue items arriving. These closeout sale candle warmers are all top quality safe candles and scented products, all of our sale products are brand new in original packaging which make a bargain buy! It's time to grab amazing Scentsy products at great prices. Buy your Scentsy bargains today and get some great savings in our on-going Scentsy sale.
The closeout Scentsy products are only available while supplies last, so if you see a particular closeout Scentsy warmer that you really like, don't wait! Shop our bargain and discounted Scentsy products while you can.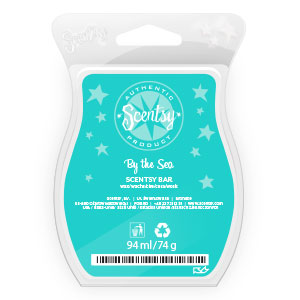 You don't want to miss out on your pick, especially at such a great close-out sale prices.
Certain discountinued scented Scentsy bars are also sold at clearance price when they change the brochure ready for the new or returning scented bars coming.
Certain buddies are discounted, however these go really quick, so if there's a one you want grab it while you can, buddies are now limited addition and don't stay around very long!
Accessories and other scented Scentsy products are also available in this the closeout section...
To view the full range of discounted products click to view my Scentsy store online and look out for the closeout or sale section under the specials tab!
(Remember to choose you country to see correct currency before placing products into your basket)

Now you know about our great Scentsy Specials sale we have all year round, heres tips on how to but your current Scentsy products cheaper than the retail price. When you Buy Scentsy Bars, you can get Free Scentsy Bars. If you Buy 5 Scentsy Bars you can get One Scentsy Bar Free each time you buy from my website when you shop online.
Get free Scentsy bars by using this one simple tip. Use our combine and save 6 pack options before adding your Scentsy bars into your basket. Fill your space with amazing Scentsy bar fragrances for less!
Time after time customers purchase our Scentsy bars at full price when they could be saving and receiving extra Scentsy bars free. Each time you buy 5 bars you can choose one bar free at no further cost simply by using our 6 pack option. Feel free to use this simple cost effective online shopping technique each time you shop with us, we want you to get more for your money when you buy Scentsy from us. Don't miss out by adding bars to your basket without choosing the combine and save option first.

Our savings don't stop there; we have other great deals and savings by purchasing using our combine and save options… Scentsy candle warmers & bars bundles, Scentsy car bar bundles, Scentsy scent pak bundles, Scentsy laundry bundles and more.
*Look for the Specials tab in my online shop then go to combine and save to view all bundle offers