Spider-Man Scentsy Warmer - Marvel Spider-Man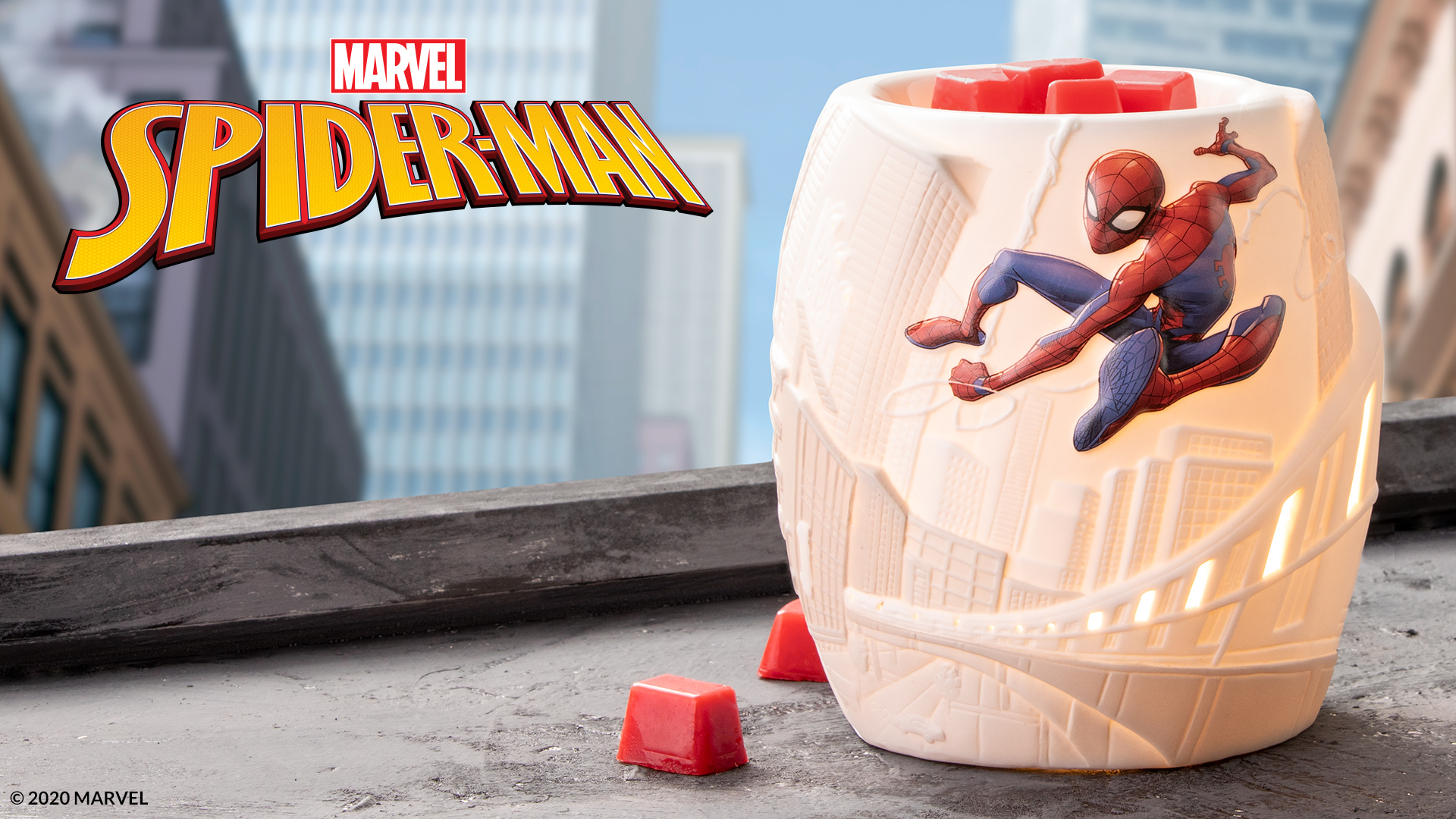 Spider-Man Scentsy Warmer | Marvel Spider-Man
Spider-Man is Marvel's most popular Super Hero. Your friendly neighborhood Spider-Man will make himself at home in your décor with our new Marvel Spider-Man – Scentsy Warmer!
Straight from the pages of a comic book, Spider-Man is swinging into action to save a runaway train in a 3D design that wraps around the warmer. Cutouts allow light to shine through and bring the dynamic action to life. Plus, a striking Spider-Man logo is featured on the back.
This expertly detailed warmer is £67, and it pairs perfectly with the Marvel: Nine Realms fragrance that is already available on my website in my Scentsy shop online.
Ouer Spider-Man Scentsy Warmer is available UK and worldwide using my Scentsy shop online. If you are not shopping from the UK and would like to get your hands on our stunning Marvel Spider-Man Scentsy Warmer, please select your country from the drop down menu in my Scentsy shop before placing your Spider-Man Scentsy Warmer into your basket for purchase.
The Marvel Spider-Man Scentsy Warmer will be available while supplies last, starting between 6:30 p.m. and 7:30 p.m. BST 22 June.
Marvels Spider-Man Scentsy Warmer is proving very popular with Scentsy customers. If you love this stunning Spider-Man Scentsy Warmer, don't wait, grab him while you can. These Spider-Man Scentsy Warmers are made as a limited time offer and will sell out quickly!