Scentsy Scented Natural & Essential Oils
Scentsy Scented Natural Essential Oils - Buy Scentsy Scentsy natural oils
Whether you select simple, single - note essential oils or more complex 100% natural oil or Scentsy essentials oil blends infuse your space with artisinal, natural fragrance designed for use in our Scentsy diffusers. The worlds most advanced ultrasonic nebulising diffuser. Available in 21 fragrances. Buy your Scentsy scented natural oils here from my online Scentsy shop.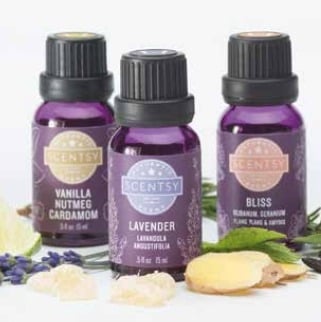 ---
ESSENTIAL OILS
HARVESTED FROM THE MOST FRAGRANT BOTANICALS IN THE WORLD, OUR PURE ESSENTIAL OILS
DELIVER A SINGULAR FRAGRANCE. COMBINE WITH OTHER SCENTSY OILS TO CREATE A PERSONALISED
SENSORY EXPERIENCE. 15 ML EACH
ESSENTIAL OIL BLENDS
CREATED IN PARTNERSHIP WITH EXPERT CULTIVATORS AND FRAGRANCE DESIGNERS, OUR
ESSENTIAL OIL BLENDS ARE HANDCRAFTED INTO COMPLEX, AROMATIC FORMULAS THAT
CONNECT BODY, MIND AND SOUL. 15 ML EACH
100% NATURAL OILS
ARTISANAL HOME FRAGRANCES CREATED FROM BLENDS OF NATURALLY DERIVED INGREDIENTS AND
STEAM-DISTILLED ESSENTIAL OILS, GLOBALLY SOURCED FROM THE MOST FRAGRANT PLANTS AND
SPICES. 15 ML EACH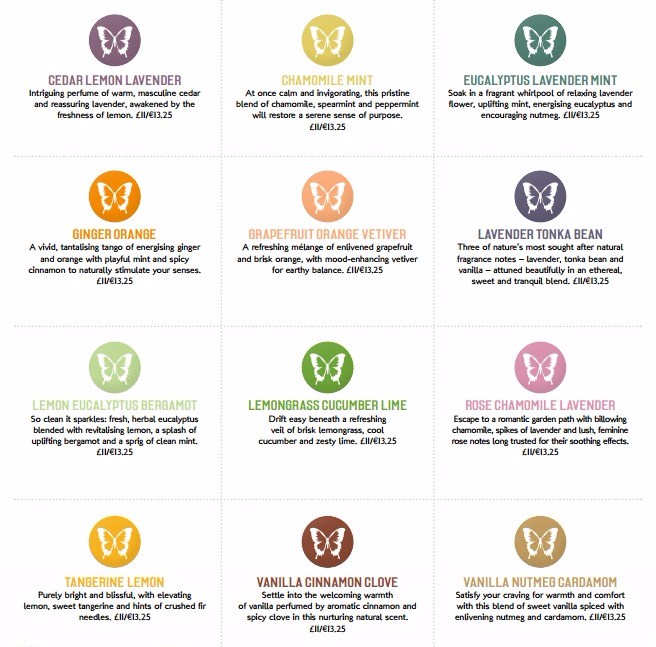 ---
Buy scentsy amazing essential oils or oil diffuser from my online scentsy shop. Availabel from september 2015.