Premium Scentsy candle warmers
PREMIUM SCENTSY WARMERS ARTISTIC CERAMIC WICKFREE CANDLES
Scentsy Premium warmers are a really popular type of warmer in many styles and colours. Made only from premium materials, a lot of the pieces in the collection are also manually assembled and decorated by hand, these are fantastic artistic products. Scentsy Premium warmers are not just warmers; they are unique works of art that feature some of the most impressive finishes, prints, and accents.
These warmers are large enough to be the center of visual interest in any room or corner but compact enough that you can transfer them from room to room or rearrange to suit your current mood or preference. Scentsy's Premium Collection carries a wide and unique range of warmers, featuring designs that vary from cute and girly pieces to some of the most stunning warmers in different syles and colours.
From the most intricate designs to the simplest, you'll certainly find something to love from the Premium Collection. With Scentsy's wickless candle scents, you can say goodbye to scented candles for good and enjoy a safe, fire-free, wickfree aromatherapy scented wax experience all-day long. Scentsy premium warmers are functional, stylish, and there's one for just about any taste and preference.

---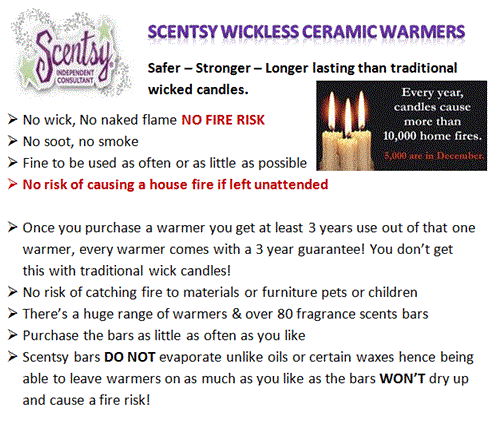 ---
ASPEN GROVE SCENTSY WARMER PREMIUM
Bask in the serene glow of soft morning light filtering through a forest of aspen trees on a muted gray base.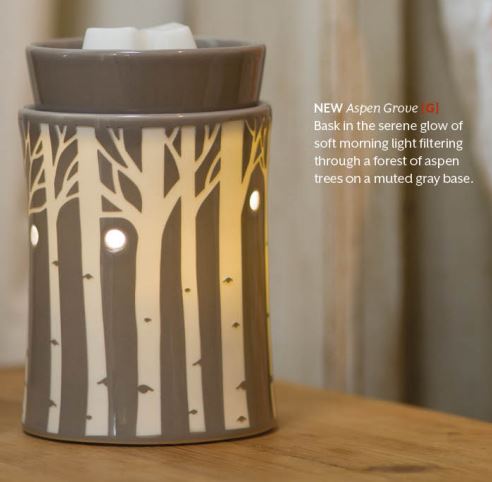 ---
BRIDE SCENTSY WARMER PREMIUM
Make your vow with a lovely, sculpted corsage of roses in delicate, dappled ivory with hints of pale green.
---
BRONZE VINE SCENTSY WARMER PREMIUM
Interlaced copper vines entangle a bronze-finished vessel with vineyard flowers and leaves.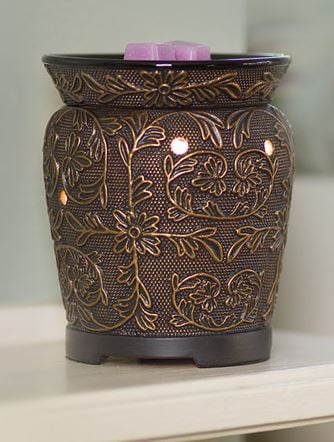 ---
CHERRY TREE SCENTSY WARMER PREMIUM
Simple and subdued, Cherry Tree awakens memories of spring festivals while triggering the promise of new life.
---
View the full range or buy scentsy premium warmers here

---
CORDELINE SCENTSY WARMER PREMIUM
Cordeline's whimsically elegant stacked design glows from within, adding a subtle, understated warmth
---
CUPCAKE SCENTSY WARMER PREMIUM
A rich chocolate-brown warmer dish is sandwiched between a pleated base and removable dollop of fluffy frosting, sprinkled with powdered sugar accents and vent holes to release delicious fragrance.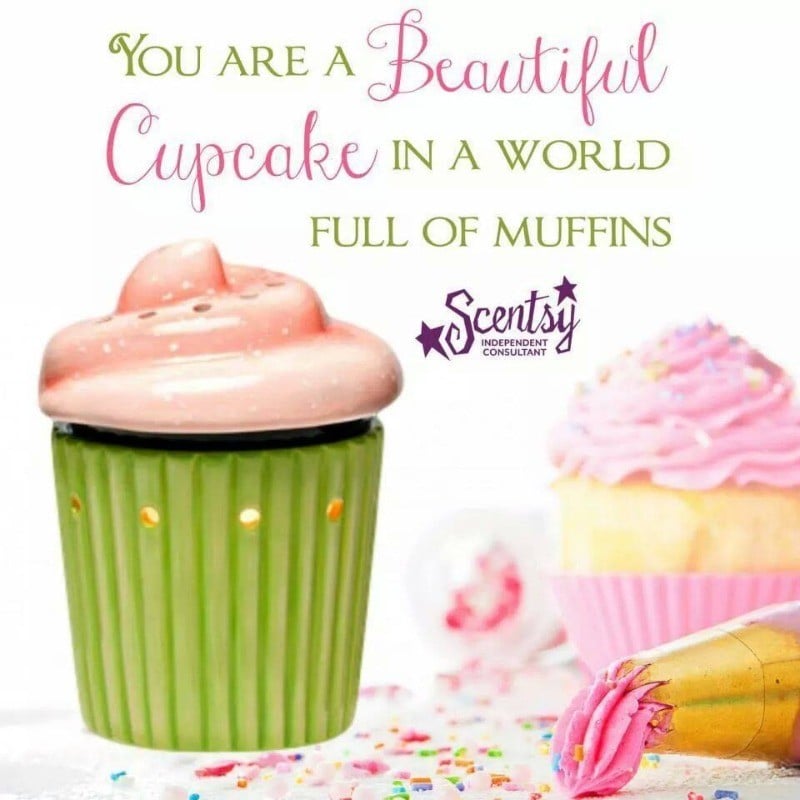 ---
FIZZ SCENTSY WARMER PREMIUM
Add contemporary flair to your room with Fizz. A cool, modern design of circles on bone-finish porcelain casts a warm halo of light.
---
FREE SPIRIT SCENTSY WARMER PREMIUM
Wrap your home in bohemian whimsy with this spirited red warmer, hand painted with fanciful flowers and swirls.
---
HEAVENLY SCENTSY WARMER PREMIUM
A creamy base encircled with angels. Matte porcelain finish with gold highlights.
---
JANE SCENTSY WARMER PREMIUM
Scrolling, wrought-iron details frame Jane's romantic glowing window, set in an Edwardian-inspired column.
---
LACE SCENTSY WARMER PREMIUM
Capturing the elegant details of intricate lace, this innovative warmer is hand-wrapped in genuine lace and dipped in liquid clay before it is kiln fired. In the kiln, the lace is burned away leaving its exquisite detail in the porcelain.
---
MARGOT SCENTSY WARMER PREMIUM
A shimmering metallic reactive-glaze finish and exquisitely embossed details punctuated by creamy faux pearls create a feeling of romance.
---
METAL PETAL SCENTSY WARMER PREMIUM
Welcome spring as hand-painted pewter flowers and a dainty butterfly flutter across a seafoam background.
---
NATURE'S HAVEN SCENTSY WARMER PREMIUM
Awash with pastel tones of pale green, yellow, and fawn, handpainted finches poised on budding branches add a cheerful, spring-like feel to any room.
---
NO PLACE LIKE HOME SCENTSY WARMER PREMIUM
Welcome home! This cozy red house is complete with windows, a door and a removable black roof fitted with a skylight perfect for stargazing.
---
OWLET SCENTSY WARMER PREMIUM
Peering out with its big blue eyes, this hand-painted little owl rests on a leafy branch against a taupe evening sky.
---
RUSTIC BLOOM SCENTSY WARMER PREMIUM
A traditional vessel in trendy blue-green is embossed with ornamental flowers, distressed and antiqued, imparting the look of a cherished vintage object.
---
SILVERVINE SCENTSY WARMER PREMIUM
Silvervine recalls the days of hand-forged metalwork, featuring an ornate, botanical motif on a subtle pattern of tiny beads.
---
TIARA SCENTSY WARMER PREMIUM
A pink confection straight out of a little princess's fantasy: faux jewels and a swirling pattern, topped with a fairy crown.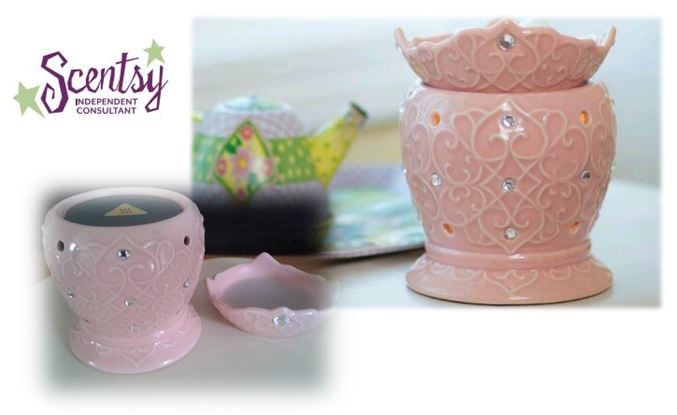 ---
TRAVERTINE CORE SILHOUETTE SCENTSY WARMER (WITHOUT WRAP)
The smooth, classic look of travertine is captured in porcelain, adding a warm and earthy glow when lit. (Can be use with a silhouette scentsy warmer wrap to create a stunning silhouette effect)
---
VINTAGE TEAPOT SCENTSY WARMER PREMIUM
It's teatime! This dusty pink teapot is topped with a delicate rosebud and an embossed, scalloped pattern.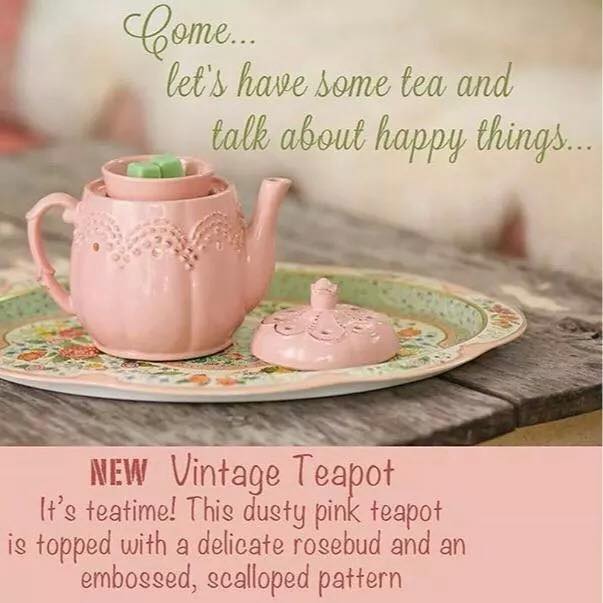 ---
WHIRLS SCENTSY WARMER PREMIUM
Swirling coils play across a midnight background in Whirls.
---
WHOOT SCENTSY WARMER PREMIUM
Whoo whoo! Whoot is a piece of art, a finely detailed warmer that glows golden when on. Flip the switch and watch this symbol of wisdom come to life.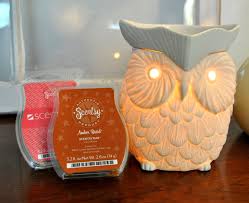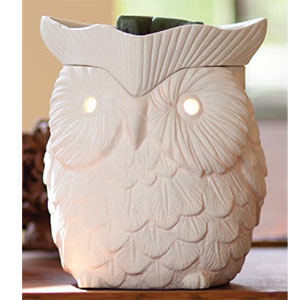 ---