Children Scentsy - Buy Scentsy UK Online

Scentsy Buddies / Scentsy Children / Scentsy Kids
Not only do adults love Scentsy products, children love them too, there's a fab childrens range in warmers and hugable limited edition cuties for them to collect!
To find out more about these hugable cuties visit my scentsy shop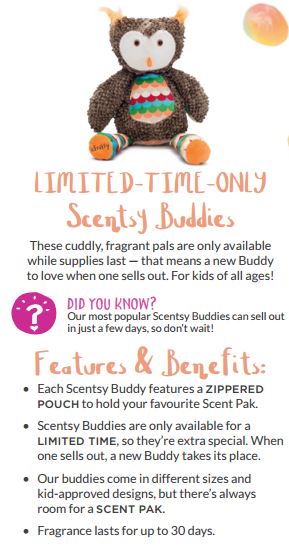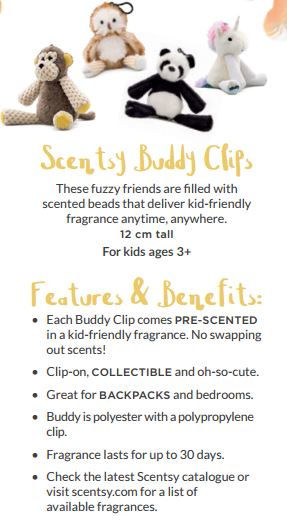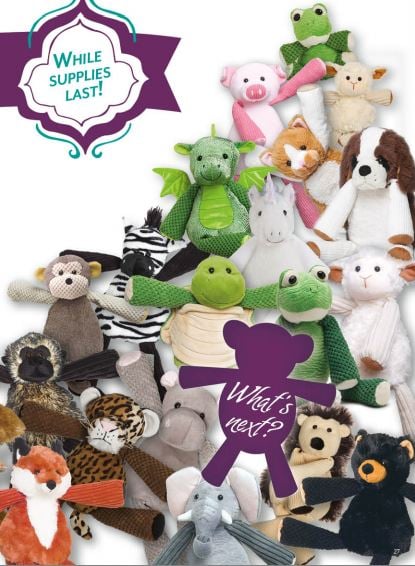 Remember Scentsy buddies are limited edition, they are released in certain quantities and there are limited amounts of stock, once gone they gone!
If you want a Scentsy buddy grab one while you can!
Scented scented buddy clips for children

These are examples of some of the fab creations scentsy do for children, check out my scentsy shop online to find out what products are still available, Some may have retired...however you may be lucky enough to grab a one you want while you can. All products are grab them while you can, if you love them, buy them! If they are retired they will be replaced with another limited edition hugable cutie.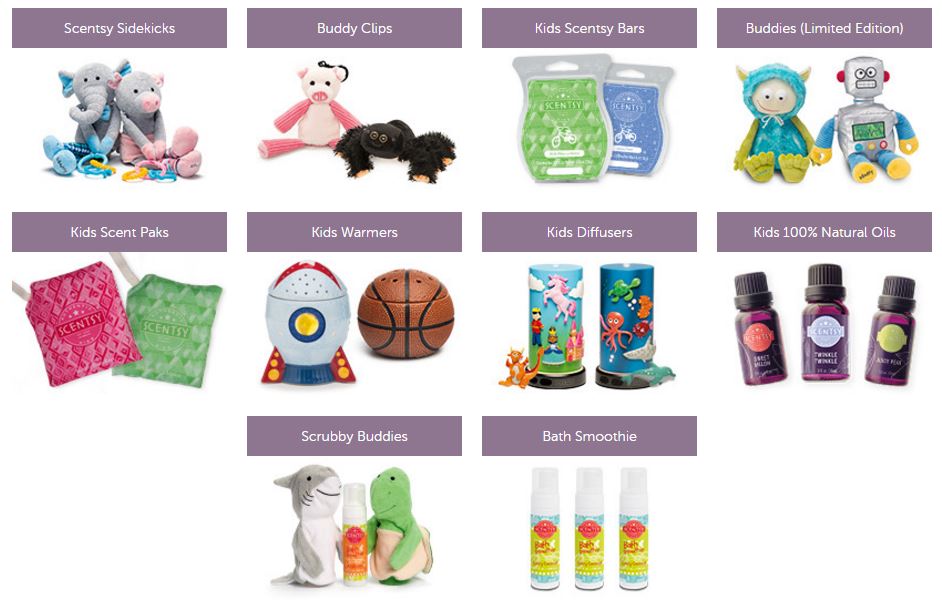 Available WHILE SUPPLIES LAST, the one and only princess scentsy wick free tiara candle warmer, the perfect gift for any little girls room!
TIARA SCENTSY WARMER PREMIUM
A pink confection straight out of a little princess's fantasy: faux jewels and a swirling pattern, topped with a fairy crown.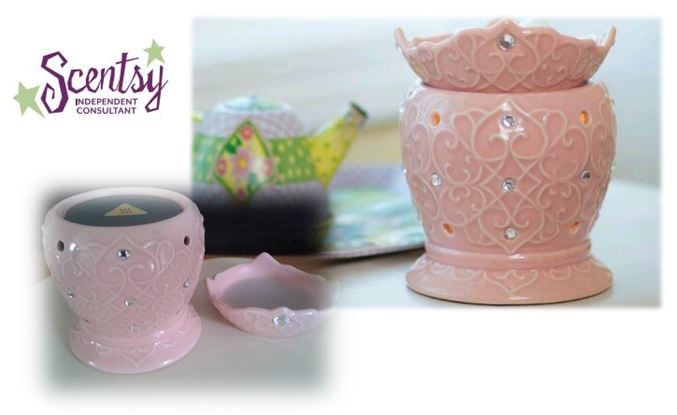 A must have scentsy wickfree candle warmer. The tiara Scentsy warmer is a perect gift for the princess in your life, every little girl deserves abit of princess time!

Introducing NEW scentsy wick free scented scentsy fragrances in a specific range for kids! These gorgeous fragrances are designed to delight kids young at heart everywhere!

CUPCAKE SCENTSY WARMER PREMIUM
A rich chocolate-brown warmer dish is sandwiched between a pleated base and removable dollop of fluffy frosting, sprinkled with powdered sugar accents and vent holes to release delicious fragrance.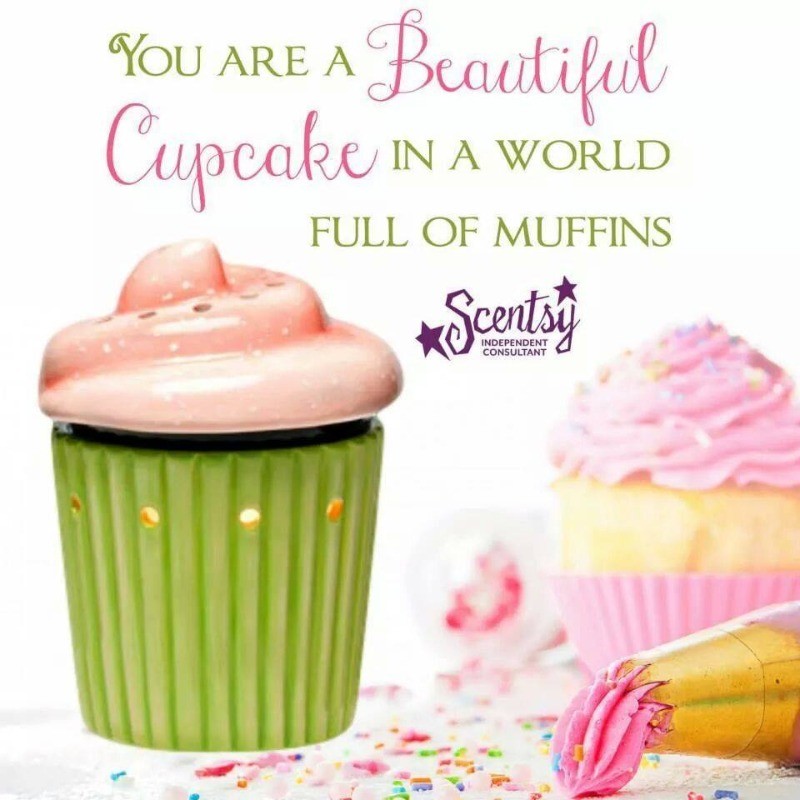 More examples or of fantastic scented scentsy buddies, check out my online scentsy shop to find out if you can grab one of these hugable custies while they are still available.
Scentsy Kids scented Oils & home fragrance Diffusers! Our New Scentsy fragrance product! Dazzle them with a magical, multi-sensory scented experience. Kids will love creating playful scenes on their very own Scentsy home fragrance diffuser with colourful magnets in two kid-inspired designs. Each child's Scentsy home fragrance Diffuser features multiple LED lighting options and mist options. Plus each Kids Scentsy diffuser comes with a set of magnets that kids can change to create their own story design.
These fab creative Kids Scentsy home fragrance Diffusers are a perfect addition to any child's room. Pair our Scentsy kids diffusers with one of our new Scentsy kids scented oils for a perfect Scentsory aromatherapy experience.
With 16 led lighting options these are perfect to be used as a night light without having to diffuser fragrance.
Why not give our lavender scentsy home fragrance oil a go to help relax and unwind the children at night, you never know they may well sleep better. Lavender is well known for calming affects.
we also have a great range of childrens fragrances in scentsy bars and also oils to be used in our warmers or diffusers, treat your children to special gifts to enlighten their space and evoke memories.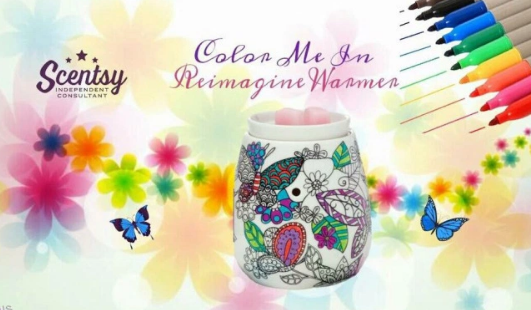 Let your imagination take over and have fun with our Scentsy colouring warmer. Our Reimagine Scentsy warmer allows you to create your very own personally created Scentsy warmer from a blank canvas. Relax, unwind and bring out your creative side. Take Time for Yourself & Reimagine Your Life In Full Colour! It's your canvas, brought to life through your own unique vision. Reimagine lets you take the artistic lead and design a one-of-a-kind piece with inspired creativity and colour. Use permanent coloured markers to bring your warmer to life.
Our Scentsy warmers are completely different to a candle and a much safer alternative. These elegant hand crafted ornaments are fitted with a hot plate and designed to gently warm scented wax from the top dish, allowing you to fragrance your space discreetly. All of our Scentsy candle warmer systems are plug in and come in different colours and styles to suit any taste or decor. Each individual Scentsy warmer comes with a 3 year manufacturer guarantee.

OUR COLOURING IN REIMAGINE SCENTSY WARMERS ARE NOT ONLY LOVED BY CHILDREN, THEY ARE LOVED BY ADULTS TO ADD A PERSONAL TOUCH TO YOUR WARMER AND COLUR THEME BY COLOURING YOUR OWN SCENTSY WARMER
More example childrens Scentsy warmers