What is a Scentsy candle warmer?
What is Scentsy warmer? Are you new to Scentsy and wondering what a Scentsy warmer is? A Scentsy warmer is a unique artistic ceramic type ornament designed and fitted with a low what hotplate inside of the warmer. Some people tend to call them 'burners' however this is not the case with a Scentsy warmer, this is what makes a wick free Scentsy warmer so unique. Scentsy warmers are not typical burners or candles, these amazing artistic products are designed to be a safer luxury product in comparison to usual burners or candle jars and designed to be used with our unique Scentsy bars, because a Scentsy warmer is designed to gently warm and melt scented wax from the top dish of the warmer sat on top of the low watt hotplate, there is no wick, no naked flame, no soot and no smoke. There is no risk of burning children, materials or pets. Scentsy bars are wick free scented candle bars which used together with a Scentsy warmer provide a safer alternative to burning wicked candles. A wickless candle is a highly fragrant wax bar that is warmed to release fragrance into the air.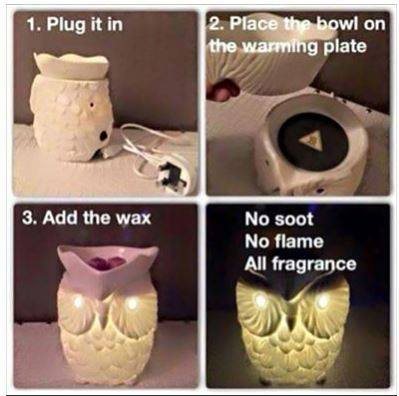 Do you love the idea of a safe wick free alternative to scented candles? You can buy Scentsy warmers and Scentsy bars from my online Scentsy store. There are a huge range of amazing artistic Scentsy warmers in a huge range of different styles and colours to suit any taste or décor and over 80 gorgeous Scentsy bar (wick free candle wax bar) fragrances to choose from to give you a perfect safe luxury scented candle wax experience.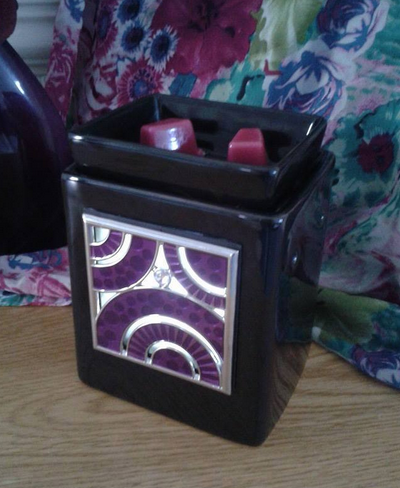 Once you have tried Scentsy warmers and wax, you will never go back to using traditional wicked candles again. Scentsy warmers are Safe, stunning, luxury and artistic products with amazing long lasting fragrances.