Scented Candles Scentsy
Our Scentsy Bars are a worldwide favourite scented candle, our top rated candle bars are designed to hold more scented oil than any other traditional scented candle. These amazing wax bars are designed to be gently warmed using our unique stylish and decorative candle warming systems. You can be assured our Scentsy warmers are created to the highest standard and designed to last.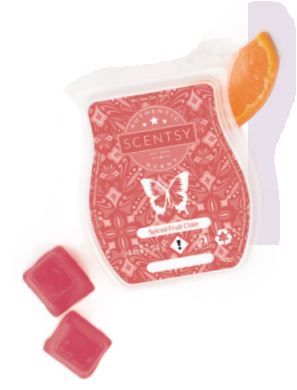 Scented Candles... The original wickless candle brought to you by Scentsy for an ultimate fragrance experience.
Fragrance is about so much more than filling our homes and lives with pleasant aromas. It truly fills our hearts! We love it because it triggers one of our most powerful senses to recall memories and relive our sweetest emotions.
With more than 80 current fragrances, Scentsy Bars allow you to combine multiple fragrances to create your own blend, or increase the fragrance intensity by adding more cubes. And they are a great value when compared to jarred candles of like quality.
FEATURES & BENEFITS:
• Crafted EXCLUSIVELY by Scentsy in the U.S.
• Designed by AWARD-WINNING PERFUMERS and fragrance designers.
• LONG-LASTING, CUSTOMISABLE fragrances.
• Multiple FRAGRANCE CATEGORIES, including scents for kids and men.
• Plenty of variety to suit EVERY MOOD, SPACE AND TASTE.
Combine our scented candle Scentsy Bars with our amazing candle warming systems for the ultimate candle wax experience. Because our Candle warmers are designed to gently warm and not burn, this allows our scented candle wax bars to hold more fragrance oil than any other traditional scented candle.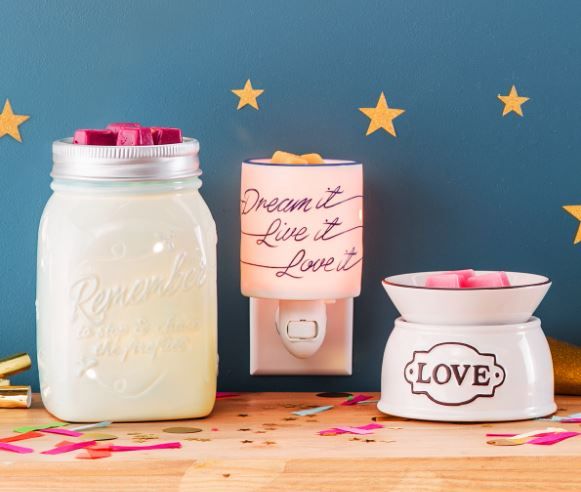 Scentsy Candle Warmers
Scentsy Warmers are beautiful, versatile and designed to express your personal style. Melt our specially formulated wax with the heat of a low-watt light bulb or heating element to safely fill your space with fragrance — not flame, smoke or soot. Available in more than 100 designs, there's a warmer to suit every taste and space!
Once you have tried our amazing wickless scented candle bars and warmers you are guaranteed to never return to traditional scented candles. We offer quality and safety all in one place. Scentsy candle bars and warmers are amazing! Shop our great range of products and see for yourself!