Scentsy Lampshade Candle Warmer Collection
Posted on
Scentsy Lampshade Warmer Collection. The beauty and glow of a Lampshade and the divine fragrance of Scentsy combined in one.
Cast a dramatic glow with the Lampshade Candle Warmer Collection. Colourful and stunning hand-blown glass vases rest on antiqued warmer bases. These warmers project beautiful patterns filling your room with warm rays. Every Lampshade Collection Warmer is meticulously crafted to shine a whole new light on your personal fragrance experience.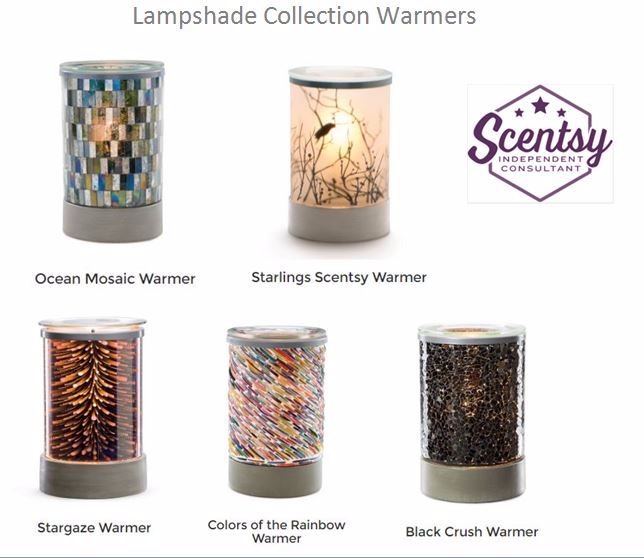 All Lampshade collection Warmers £55.