Accord Scentsy Warmer - White or Grey Candle Warmer - Shop Online
Posted on
Online Shopping for our New Accord Scentsy warmer available in both white or grey. A new style scentsy candle warmer designed to warm 3 fragrances at once. Our customers have been mixing their favourite scents together creatively - it's what inspired Scentsy Signatures! Warm one, two or three fragrances together or enjoy them one at Warm one, two or three fragrances together or enjoy them one at a time! With three dishes, each featuring its own on/off button, Accord offers countless ways to get creative with your favourite scents. So go ahead and unleash your inner perfumer and create your signature blends! Our Inspired Scentsy Accord warmer is available in grey or white and are simple and stylish to fit into any décor. Get creative with Scentsy, be daring and create your own mixology.
Scentsy Accord Warmer is available to buy online from Sept 1st 2016.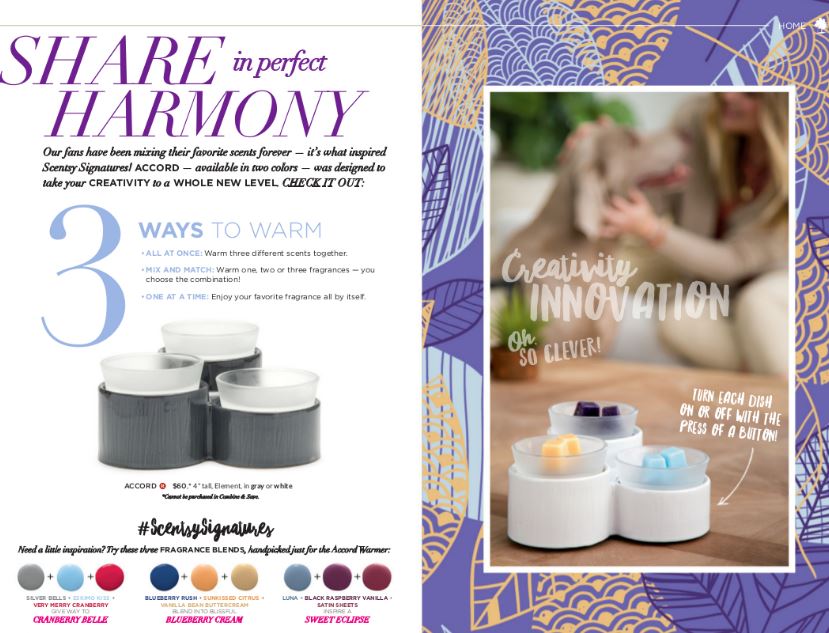 Not only are these fantastic Scentsy candle warmers perfect to treat yourself and your home, these also make great gifts! We have an amazing range of ceramic candle warmers to choose from and over 80 stunning fragrances. Our Scentsy warmers discontinue from time to time to make way for new warmers, so if there's a warmer you love, be sure to grab it while it's available.

If you are thinking of buying more than one Scentsy warmer check out our combine and save Scentsy packages under the specials tab of my Scentsy shop online.