Sell Scentsy Candles | Scentsy UK Ireland Scotland
Posted on
Join scentsy to sell scentsy UK Ireland and Scotland. Call 07943730454. or join scentsy here through my online scentsy website. The starter kit cost £85 + £9 shipping (€99+€10 shipping). The starter kit is all you purchase to get you started and has everything you need to launch your business. You work as and when you want you choose how to sell, whether you wish to offer local parties, put loan baskets out in shops for people to view and trial, sell to friends & family or sell on a personal Facebook group, offer local people trial products, do local events, coffee mornings, fairs etc., the list is endless and the choice is yours. You work at your own pace with no sales pressure. There's a support network on Facebook where the consultants help each other with tips, sales ideas, and party ideas and even ideas and suggestions. So u would never be stuck for help, although I'm always around to help. Now is the best time to join there's a fab market for Scentsy as they still not well known in the UK. I want people to join in all areas & must be over 18 years. One other good thing too, people have to pay upfront for products to be ordered so you never left with products people don't want, if they don't pay you simply don't place the order. There's no set times to place orders, we can place orders as often or as little as you want to. We get paid once a month around the 10th of every month, we get paid commission based and can earn up to 30% commission.
It doesn't matter what area you're from, there is no area/territory rules, you don't have to do door to door sales (I suppose you could if you wanted to but it's not essential), I started out by doing a launch party at my home for friends and family, then the odd one books a party and someone does at the next party… so on so on that's how you get established to begin with, or another way is selling to Facebook friends etc. Another good way… I put a little basket of products up and offer a local business's if they would like to loan it for 5-10 days free to demo (hairdressers are good) the hairdresser gets to use the warmer and the scent(s) for 10 days and others tend to view the products and place orders. Most people tend to buy when they have seen the products for themselves that's why the party option and the basket options work. There's loads of other information on our consultant page, everyone's really nice and help each other with tips & ideas. If you already love scentsy or love scentsy products you will be pleased to know we also get free credit for products and half priced items!
Scentsy offer fantastic rewards and incentives along the way. The chance to earn all expenses trips to destinations such as Greece, Cancun Mexico, Caribbean cruises and more. There are Scentsy reunions on twice a year for all the consultants to get together and meet up etc (these are optional) There is also weekly training calls to help give you advice and tips each week to help you build your business… again these are also optional.
Scentsy is fantasic to fit into your life, work around a current job, work around children, work part time or full time, the choice it yours, you choose how much you wish to earn.
If you would like to discuss joining scentsy as a consultant please feel free to contact me. 07943730454
I have been a scentsy consultant for a year and a half and can say it was the best decision i ever made joining scentsy, i have worked towards incentive trips and earned the promotion to director. If i can do this you can too!
Please contact me to discuss anything about joining scentsy. 07943730454
*If you decide to contact me by email or contact form, please provide a valid telephone number along with your postcode.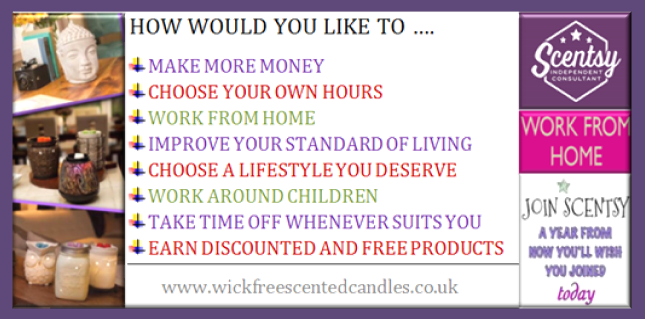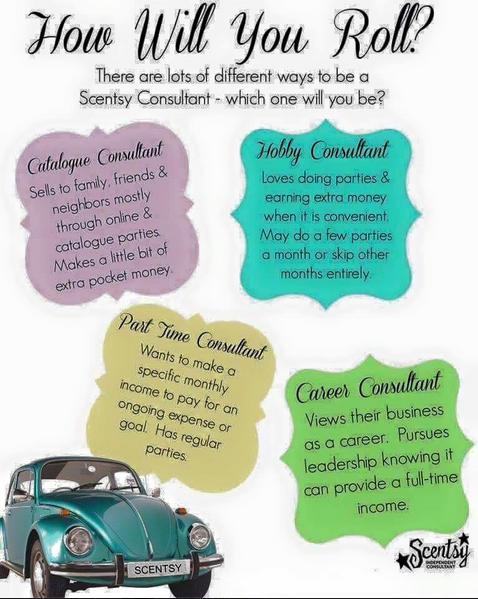 ---
If you are ready to join scentsy you welcome to join through my website. Please note, when the enrollment form asks for a tax id, you have to put in either a valid passport number or valid national insurance number as ID.

If you would like to run through anything or discuss anything further please feel free to give me a call or contact me online
---