Scentsy Sale | August 2015 | 10% Off
Posted on
Buy Scentsy here from my online Scentsy website. The Scentsy sale is now on until 31st August 2015.
If you love Scentsy and love a bargain, grab any of your favourite Scentsy warmers and wax Scentsy bars all at 10% off… Sale ends 31st August, don't miss out!

Stock up using the 10% sale. There's no better time to grab your favourite Scentsy warmers, scentsy bars and scentsy products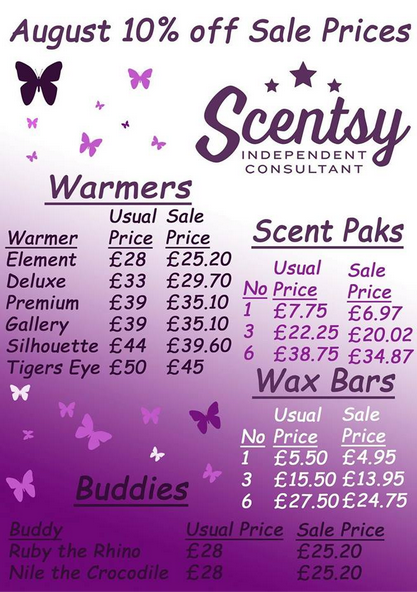 ---
Coming to the end of the Spring/Summer Scentsy brochure
We are now coming to the end of our Spring/Summer brochure, you may not be aware that once we come to the end of a brochure some fragrances in the current brochure will stay in the next brochure, however, unfortunately some are discontinued, often customer favourites. If you love a fragrance from the current brochure stock up while you can! Some fragrances may be return in a future brochure, but nobody knows. In the new brochure we will have new fragrances, returning fragrances and some current fragrances. Keep an eye out for the launch of our fantastic new Autumn/Winter Scentsy brochure from Sept 1st.
Below is a list of the discontinuing fragrances…
These fragrances will NOT be in the next brochure… Last chance to buy
Only available while stocks last.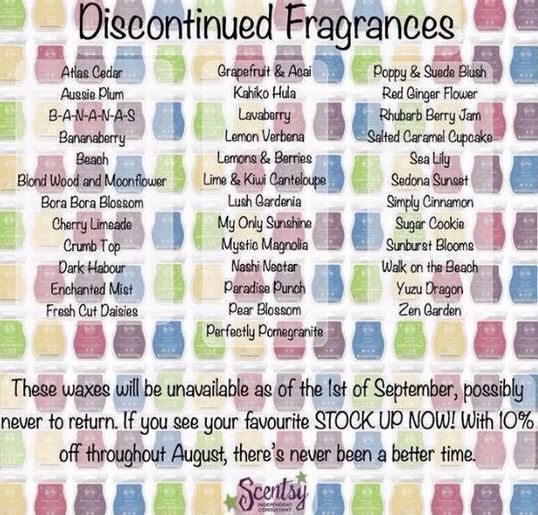 ---