Fragrance Diffuser Scentsy / Oil Diffuser / Scentsy Fragrance

Fragrance Diffuser. Scentsy Oil Diffuser - Buy Scentsy's Home Fragrance Oil Diffuser - The worlds most advanced ultrasonic nebulising Diffuser on the market our most personal fragrance experience yet.
Simply add water and your favourite Scentsy Oil to the reservoir, choose your light and mist option and enjoy. The Scentsy Diffuser releases your perfect fragrance, carried in a microscopic mist, for an exclusively natural, full-bodied, immediate experience precisely matched to your personal preferences.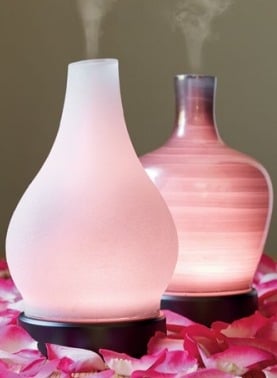 Check out my Online Scentsy shop to buy your Scentsy home fragrance oil diffuser online. Not only can you have your amazing Scentsy products delivered straight to your door, theres no need to shop anywhere else for your natural and essential oils, Scentsy now offer and amazing range of natural and essential oils to be used in your home fragrance diffuser. Shop Scentsy Now. View the great range of amazing Scentsy scented home fragrance products. Perfect to treat yourself and your home or to buy someone as a special gift.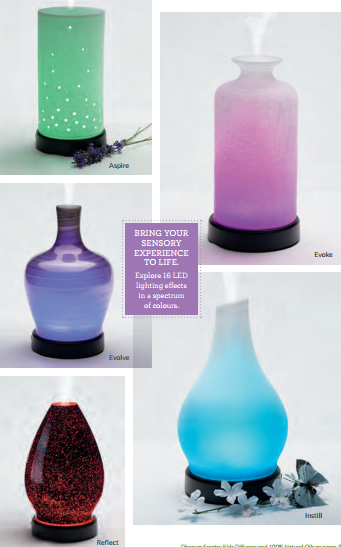 Features and benefits
• The world's most advanced ultrasonic nebulising diffuser
• Lifetime warranty
• 16 LED light options
• The only diffuser offering interchangeable decorative shades to complement any décor
• Delivers a consistent fragrance experience
• High, low and intermittent diffuser modes give you complete control over the intensity and longevity of your fragrance experience
• Customise your fragrance experience by adding more or less oil
• Cold-mist technology allows you to enjoy Scentsy fragrance instantly without waiting
*Essential Oils - Harvested from the most fragrant botanicals in the world, our pure essential oils deliver a singular fragrance. Combine with other Scentsy Oils to create a personalised sensory experience.
Unique and elegant, Scentsy aroma oil diffusers change color and are the perfect decorative piece to have in your home. We have an amazing choice of Scentsy home fragrance oil diffusers to choose from. If you decide you would like to change the shade for your home fragrance diffuser you can now buy a new home fragrance diffuser shade separately. Another great reason to shop with Scentsy!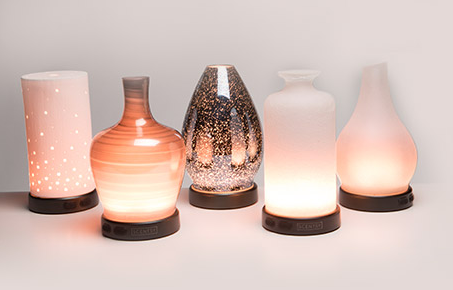 If you buy one of our fab Scentsy ultrasonic home fragrance oil diffusers, all of our Scentsy home fragrance oil diffusers come with a lifetime warranty, however you must remember to register your oil diffuser to claim your lifetime warranty. Instructions on how to regigster your scentsy home fragrance diffuser will be provided with your diffuser upon purchase.
Our world class cold mist technology home fragrance oil diffusers are a must have this season, they are the world most advanced diffuser yet with 16 LED lighting settings and diffuse your home instantly using a cold mist technology.
All scentsy home fragrance diffusers are all only available while stocks last. varietys shown in my shop are available so grab them while you can before they sell out. Check out my Scentsy shop here to view our amazing hom fragrance products.