Fundraise for your cause with Scentsy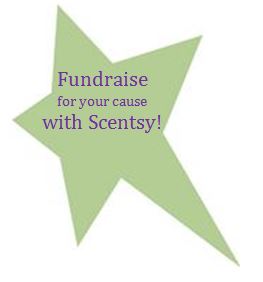 Scentsy fundraisers make 'perfect scents'
Scentsy.. the newest hottest thing in candles!
Wick free scented candles are also the hottest new thing in fundraising. If your Sick of doing the same old fundraisers each year, you should consider letting Scentsy take care of your fundraising goals for you! Just Contact me today and I can explain how easy it is to have a Scentsy Fundraiser for your organization.
Scentsy wick free fundraisers are a perfect way to earn extra cash for Schools, Gymnastic Teams, Youth Sports, Dance Teams, Day Cares, community groups and organizations. Basically every organization that you can think of who could use a little extra help throughout the year.
I would be more then happy to assist you with your fundraiser and to ensure that all your needs are met. I'm sure you will find that I will do everything possible to make your fundraiser a stress free, fresh, and "Scentsational" success!
Scentsy isnt just about wick free candle warmers and scented wax, its about simplicity, generosity and also giving back!
---
Fundraisers
Traditional basket or door to door -
The most popular form of fundraiser is the community fundraiser where members of your organization go out into the community and collect orders from colleagues, family, friends, neighbours or anyone they know. After approximately 2 weeks of gathering orders, I will collect the order forms and get the products ordered.
I will provide all the materials needed such as, demo products, catalogs, order forms, instructions, information, sample scents and demo scents etc. I will be available to help answer any questions or problems that may arise. I will make sure that your fundraiser goes smooth and that the impact on you is extremely minimal.
What Will Your Organization Receive?
You will receive cash in the amount of 50% of 'my commission' for all the products sold. Shipping on the bulk products are free over £150 and each order will be individually sorted, packed and labelled. They will then be delivered to YOU individually packaged and named for all of your customers to pick up and enjoy. Scentsy Products will be delivered to you approximately 14 days from the time that the orders are entered into the computer. Once orders are placed i Contact you once i have the shipping information and update you when your orders are expected to arrive. Contact me today with any further questions that you may have.
If you love the idea of a Scentsy fundraiser and you would like to help a specific cause or organisation contact me today!