Emoji Scentsy Warmer / Scentsy Cool Candle Warmer / Shop Your Emoji Warmer Today.
Posted on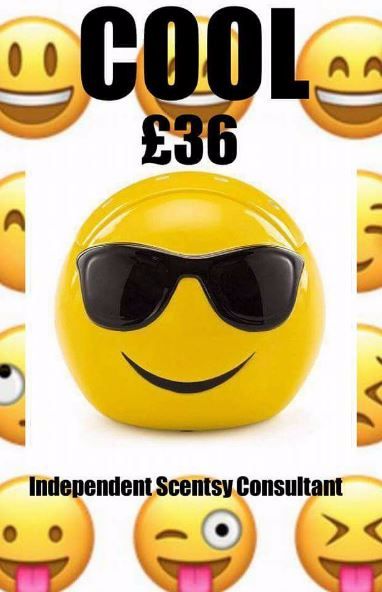 Introducing our Scentsy Emoji Warmer! Our Scentsy Emoji Warmer allows you to scent your home while getting up to date with the latest kids and teens trends. Kids and teens will love our new Scentsy Emoji Warmer, Our Scentsy warmers are a great gift for and child bedroom, a fabulous playful fun and trendy warmer brought to you by Scentsy.
This unique limited edition summer collection warmer is great for kids and teens rooms. Its been designed so the top dish (the warming dish) is covered when you put the top head back on to reduce. Another fantastic ideas from Scentsy a brand you can trust, not only do our warmers only warm scented wax and use no naked flame, the idea of covering the top dish can reduce any accidental spillages, there are small airholes in the head for the fragrance to release, allowing you to discreetly scent your space. I think its a fantastic idea and a must have product this summer.