Family friendly Direct Selling Opportunity | Scentsy
Posted on
Our global family friendly direct selling opportunity allows you to start your own business and choose the hours you work. Offer amazing Scentsy products and free up time for you and your family.
You can get your business started as soon as you feel ready. Feel free to browse my website to find out everything about our family friendly business opoortunity.
You can Join Scentsy as a Scentsy consultant by enrolling through my online Scentsy website. When you enroll and join Scentsy I will help & support you along the way. Joining Scentsy is easy. If you are ready to Join Scentsy simply click here to enroll and join Scentsy Now.
*When filling out the enrollment form you will be asked for a tax ID. Please use a valid national insurance number or passport number.
When enrolling you will be asked to fill out the enrollment form and pay for the Scentsy starter kit. The Scentsy starter kit has everything in it for you to launch a successful Scentsy business. Your starter kit will be shipped directly to you within 3-5 working days. If you would like to find out more about the Scentsy starter kit click here

If you need help enrolling as a new Scentsy consultant please contact me
Once you have enrolled you will get a confirmation email and a welcome email from Scentsy. I will also be notified of you joining and will be in touch to officially welcome you to the Scentsy family.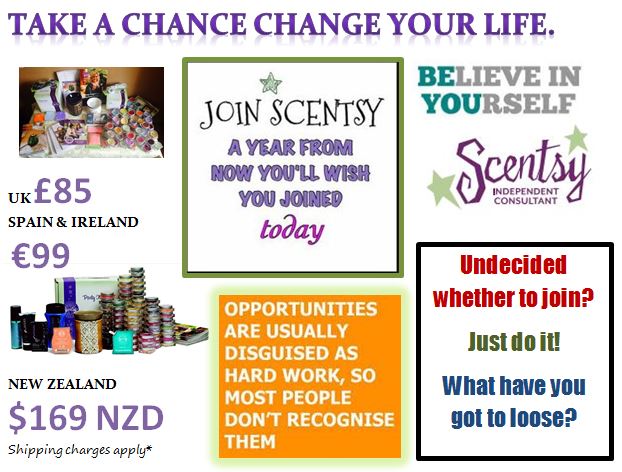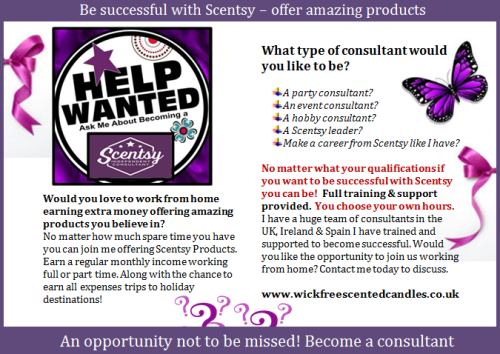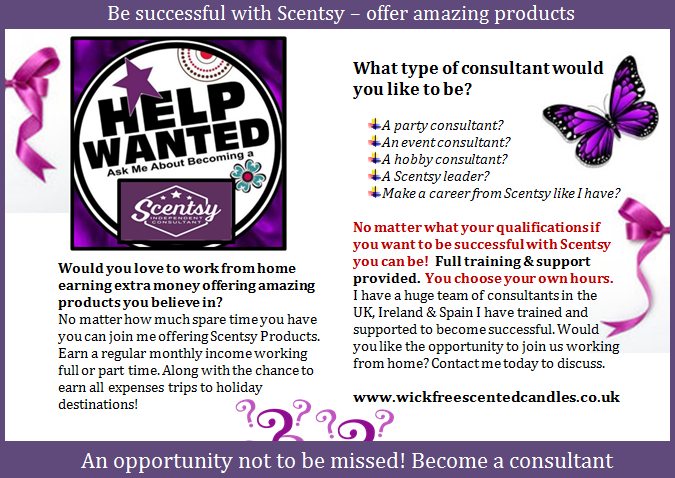 ---